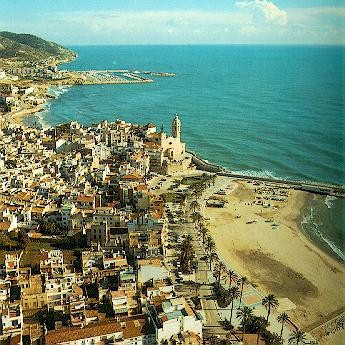 Sitges is a lovely beach town, 35 kilometers from Barcelona. One of the main reasons for its popularity is the ever so pleasant weather. Its Mediterranean climate ensures that it has 300 days of sunshine.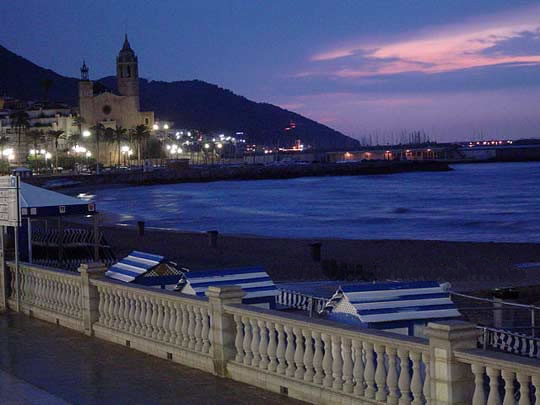 For years it has been attracting artists, art enthusiasts, beach lovers and tourists who are easily charmed by this small town, which was once a fishing village. It is the kind of town that strikes the right chord with everybody – the young and the old, couples and singletons, gay and straight, family and friends! While the safe beaches , shopping and diverse restaurants make it the ideal place for families, the buzzing nightlife (especially the 'Street of Sin', which is lined with nightclubs) and beach sports attract young couple s and friends, and the theme parks keep the children busy.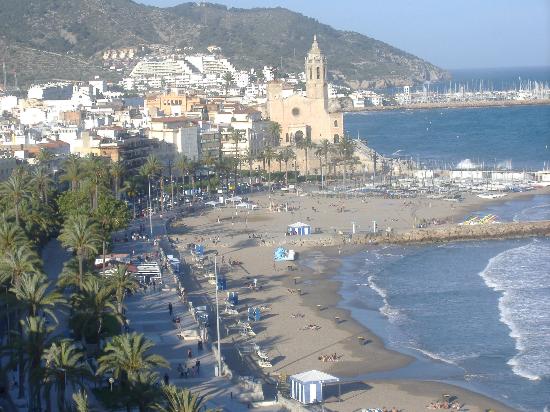 Set at the foot of the mountain range, Garraf Massif, Sitges is often considered to be a favorite destination for gay travelers. It has many gay friendly activities, gay clubs, bars, parades and a buzzing nightlife for the gay community. However this sea side town offers plenty of things to do for different people looking for different things from their vacation.
One of its main attractions especially in the day time is its gorgeous beaches. Its sea shore is lined up with 17 different beaches with each offering a different view, vibe and feel. You are more than likely to find more than one beach that appeals to you.  Most of the beaches are very clean, vibrant and full of life. The glistening blue water and golden sand make it completely worth your while.  Each beach has many chirunguitos (small beach huts) selling food and drinks and a promenade that is dotted with restaurants offering various cuisines. While most beaches like Platja Sant Sebastia and Platja de la Terramar are both family friendly and gay friendly, there are some beaches like Platja de la Fragata that are only for families or beaches like Platja de la Rodona that are only for gays.
Apart from the beaches, Sitges has many popular museums such as Museo Ramantic, museo Marical and museu cau ferrat . If you are a fan of architecture, the Sitges church as well as the cemetery, which has some lovely tombstones and artistic work should make your 'must see' list.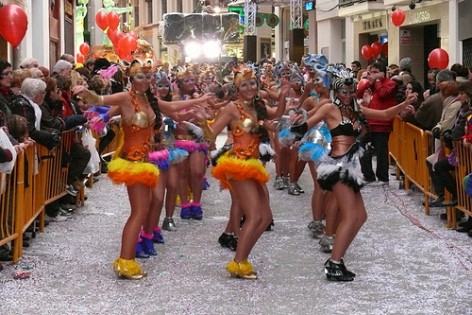 Visiting Sitges and looking for accommodation?
If you are visiting this vibrant city an apartment in Sitges will be the best option for you. If you rather stay in the heart of Barcelona and then visit Sitges, Las Ramblas has some beautiful boulevards and is full of touristic shops and artists. Renting an apartment near Las Ramblas can be the perfect place to be. If you prefer something less noisy and more residential, you could stay at apartments in Sagrada Familia. Other than Apartments in Sitges around the beach, there is more options for Beach Apartments , Apartments in Barceloneta beach can be a great option too.