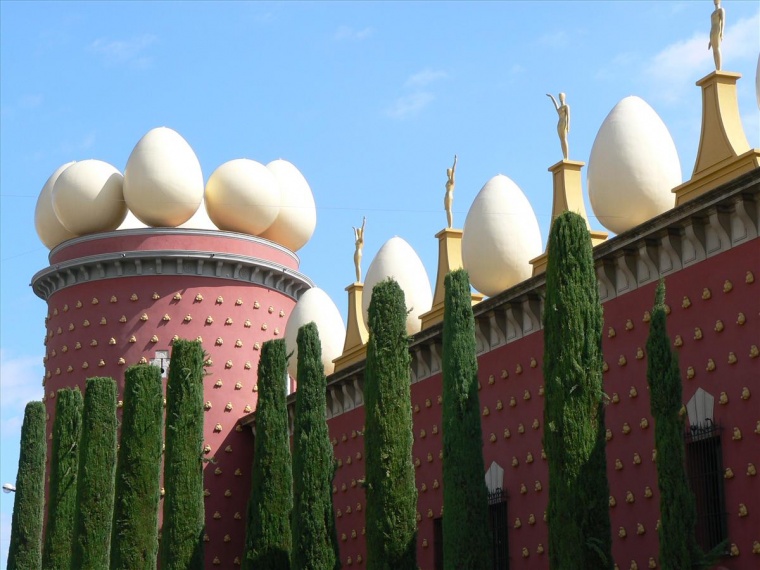 Your vacation in Barcelona would not be complete without a trip to Figueres. Just a 1.5 hour drive from Barcelona, Figueres is a small town in Catalonia close to the border of France. It is the birthplace of the world renowned surrealist artist, Salvador Dali and is now home to the majestic Dali museum, which houses some of his most awe-inspiring work. Whether you are a keen art lover, critic or just have a passing interest in Salvador Dali, you are bound to be enthralled by his often strange, yet brilliant artistic work.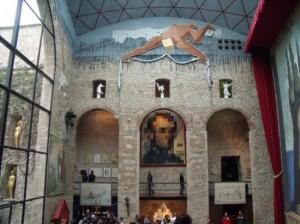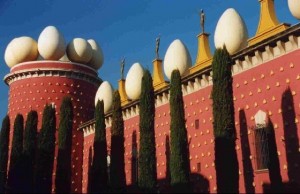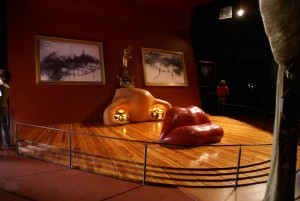 Your Dali museum tour starts even before you enter the museum. The building itself is remarkable and speaks volumes about Dali´s work. Several decades back, the current site with the building of the museum used to house the town´s theatre, until it was ruined during a war. For years, this site remained in ruins before Dali decided to build a museum here to exhibit all his work. Opened in 1974, this museum has always been thronged by thousands of tourists and visitors curious to soak in the Spanish art culture.
Popular with reason and a hot spot among tourists, the Dali museum showcases over 1500 pieces of art varying from paintings, 3 dimensional collages, sculptures and sketches to photographs and engravings, and much more. It houses a lot of Dali´s quirky work and interesting imagination involving mechanical devices, large murals and a living room with custom made furniture that looks like the face of Mae West when viewed from a particular angle.
The museum has a small collection of work by other artists like El Greco and Marcel Duchamp. It also consists of a separate gallery dedicated to the work of one of Dali´s friends, Antoni Pitxot.
If time permits, you can either visit Pubol or Girona, which is just a 25 minute train ride from Figueres. If you want to make the best of the day trip, we recommend you get there early in the morning. You can spend until afternoon taking in the masterpieces of Dali, follow it up with a relaxed lunch and end the day with a visit to the Pubol Castle or a walk down the Jewish quarter in Girona.
How to get there:
If you have a big group and prefer driving down or if you simply enjoy road trips, renting a car from Barcelona for the day would be an ideal option. It is a short and enjoyable 1.5 hour drive to Figueres. The train is a good alternative too with RENFE running frequent trains on that route. The train station at Figueres is just a 15 minute walk from the museum. Click here to check the RENFE timetable.
Where to stay in Barcelona:
If you are looking to stay in a Barcelona apartment in the city centre, renting a Las Ramblas Apartment in Barcelona would be a good option.  Or perhaps you might prefer a beach apartment in Barcelona or something less noisy and more residential, such as one of Apartment Barcelona's Sagrada Familia apartments, all of which have easy access by bus or metro to the RENFE station at Paseo de Gracia.