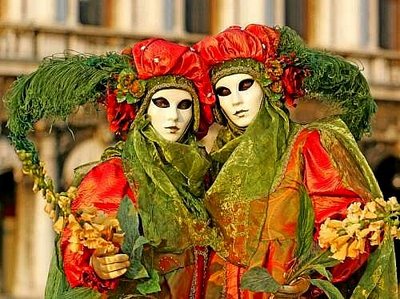 If you're coming to Barcelona this February, you absolutely cannot miss out on one of the biggest festivals of the year: Carnival. In the week leading up to Ash Wednesday, the people of the Catalan capital throw themselves into this colorful celebration with enormous parties, grand parades and culinary delights, enjoying the last bit of indulgence and gluttony before the 46 days of Lent begin. Here, our Barcelona tourist guide tells you exactly why you should catch this unmissable event…
The Days of Carnaval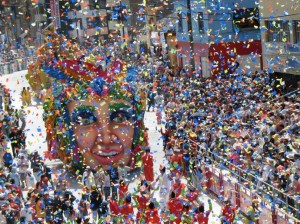 The festivities of Carnival, or Carnaval, as it is known in Spain, begin on Thursday, Februrary 16th this year, which is recognized in Barcelona as Dijous Gras or 'Maundy Thursday.' This day is usually dedicated to the indulgence and gluttony surrounding the advent of Lent, and in Catalonia, delicious butifarra and tortillas are widely consumed.
The proceeding weekend celebrations occur throughout each day and night. Parades line the streets, while locals and tourists alike share in the excitement, mouth-watering cuisine, and party atmosphere. You will see everyone dressed in masks, bright colors, and extravagant costumes, creating a Halloween-style atmosphere during this part of the festival.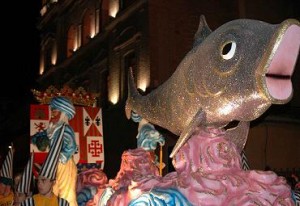 Tuesday is the final day of partying, as every last minute of indulgence is soaked up before the onset of Lent. On the following day, Ash Wednesday, the funeral of the sardine takes place. The king of carnival dies and the exuberant and flashy colors of the costumes turn to black to mourn his death. Often a sardine (sometimes quite large and made of paper-mâché) may be buried in on the beach or burned, many believing it to symbolize giving up sardines for Lent.
Experience Carnival in Barcelona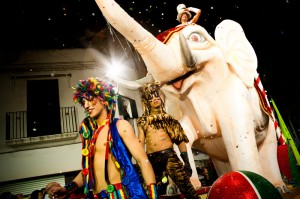 Staying in Barcelona is ideal during this time of electrifying festivities. But while it does participate extensively in the action of Carnival, it is not one of the larger cities in Spain to go "all-out." If you are visiting Barcelona with family or you are looking for a taste of the action combined with an endless array of sightseeing treasures, then Barcelona is the place for you.
There are many Barcelona apartments  in perfect locations, close to all of the main parades, which will take place city-wide this year. Stay in one of the Ramblas apartments in Barcelona, centrally located and with all the necessary amenities, and allow yourself easy access to all of the Carnival celebrations.
Carnival in Sitges            
If you are looking to take these February festivities to the full, and would like to venture a little further outside Barcelona, then the Sitges Carnaval is a definite option for you. Located just 40 minutes south of Barcelona by train, the beach town of Sitges is home to one of the biggest Carnival celebrations in Spain. The brightest and most iconic parades in Sitges take place on Sunday, February 19th, and Tuesday, February 21st, though there are many fantastic events happening all weekend in the largest gay community in Spain.
The costumes, celebrations, food and drinks, all add to the unforgettable party atmosphere and the pumping music keeps you dancing all night long. Sitges is a picturesque seaside town by day, but it knows how to let its hair down, and throughout the week of Carnival, its festivities are often compared to those of Mardi Gras.
To get to Sitges from Barcelona, you can take the Rodalies Barcelona, operated by Renfe. There are 10 stations located in Barcelona, all of which run frequent journeys to Sitges, allowing you to go and come back in the same day, if necessary. The most convenient station to get to Sitges, however, is the Barcelona-Sants station, which connects with trains from many other stations, too.
These stations are easily reached by bus, metro, or even on foot from most central apartments in Barcelona. However, there are also many fantastic Sitges apartments, located right by the beach, if you'd rather be closer to the fun!
No matter where you decide to stay, party, and celebrate, Carnival in Barcelona and Sitges is an experience you definitely cannot miss.