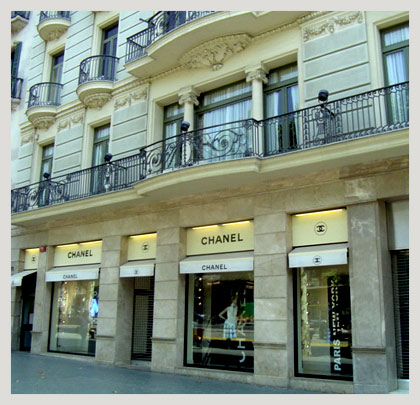 Forget Paris. Forget New York. Whether you´re a shopaholic or just enjoy a good browse, Barcelona is the place to be this autumn. Take a long stroll down Passeig de Gracia or hop from boutique to bazaar in El Born – whatever your taste, the Catalan capital is sure to have something for you.
Passeig de Gracia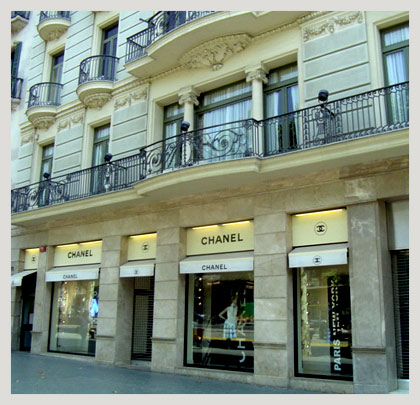 Walking down Barcelona´s most luxurious shopping street, you might be forgiven for thinking you had accidentally caught the plane to the states and landed yourself in the middle of LA´s Rodeo Drive. With their sparkling marble floors and spotlights directed towards the pristine rails of clothing, the stores on this street offer you the ultimate shopping experience in high fashion. From Dolce and Gabbana to Louis Vuitton, if you have a passion for designer clothing, Passeig de Gracia is unmissable. Even if your purse strings won´t allow you to indulge yourself this time, it is worth taking a trip down the street to see the amazing architecture, including some of Gaudi´s most famous works. Located in the very centre of the city, Passeig de Gracia is easily accessible by public transport from wherever you might be staying in Barcelona.
Portal del Angel
If splashing out is not on the to-do list for your Barcelona trip, don´t worry, at the end of Passeig de Gracia you will reach Portal del Angel. Situated on the other side of the famous Las Ramblas, this street is much more narrow but full of high-street stores such as Bershka, Zara, Mango and of course, Spain´s largest department store – El Corte Ingles. Perfect to pick up some new holiday clothes or get yourself up to date with the latest fashion, Portal del Angel offers a variety of Barcelona´s best shopping hot-spots.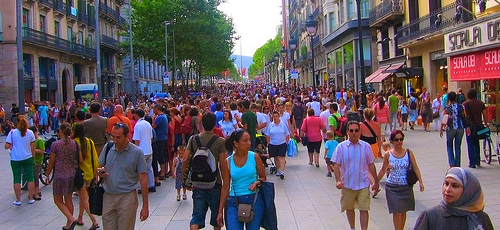 El Born
Moving further down Portal del Angel, past Barcelona´s impressive cathedral, you will find the neighbourhood of El Born. Travelling through the narrow streets of this trendy yet quirky district, El Born lets you discover some alternative options to the ordinary souvenir. The area is a little off the beaten track, but with a boutique around every corner, even those with the most out-there style will find something appealing to them. Shops range from top designers such as Custo Barcelona to the weird and wonderful Kukuxumusu, and with a few hand-made chocolate shops thrown into the mix, visiting El Born is an absolute must for your shopping adventure.
Most of the large stores in Barcelona are open from 10am to 8.30-9.30pm, Monday to Saturday (most are closed on Sundays) although traditional shops often close at lunch time, then re-open in the afternoon around 4pm.
Planning a shopping weekend in Barcelona? Or simply looking for a place to stay close to the heart of the city? Apartment Barcelona has over 600 apartments to rent, many of which are located in the centre of Barcelona. From luxury apartments in Barcelona near Passeig de Gracia, beach apartments in Barcelona only a short walk from El Born or a Las Ramblas apartment in Barcelona, you will find the perfect accommodation here.