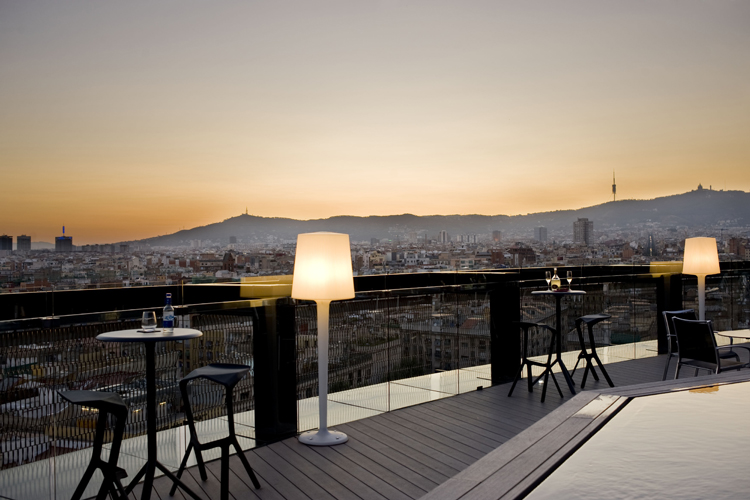 If there's one thing Barcelona has plenty of, it's bars. To ensure that your nights out in the Catalan capital are the best they can be, we've put together 5 helpful tips, as well as a list of a few of our favourite local bars.
Many of the bars in Barcelona become crowded after midnight and close at around 

3am

, so make sure you get there in good time to make the most of your night out!
Most bars accept payment by credit or debit card but they won't always let you pay separately by card so it's always a good idea to carry cash.
Although tipping is not common in Barcelona, the locals generally tip by leaving their change or rounding up to the nearest Euro.
Barcelona is a large city with no shortage of drinking spots. Though the best way to explore is by foot, it is also helpful to consider planning your night out by way of Metro or taxi if you want to cover a few places around the city. Buy a T-10 Metro ticket and for just under 10€ you can make 10 journeys…which with any luck will last you more than one night out!
Smoking has not been permitted in any bars, restaurants or nightclubs in Barcelona since the ban was introduced in January 2011.
Boadas
Journey to a place where time has stopped but the cocktails remain as good as always. Founded in 1933, Boadas claims to be the oldest bar in Barcelona. At any time of day, there is always a warm welcome in this art deco cocktail bar. Located not far off the Ramblas, it caters to a cool and artsy crowd and attracts a lot of regulars. The tuxedoed bar staff are happy to prepare you something classic and timeless or make you a bespoke drink if nothing on the menu takes your fancy.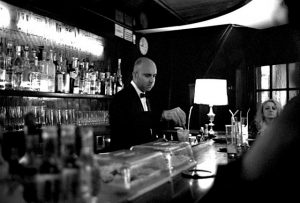 Carrer dels Tallers, 1, 08001 Barcelona
Rubi
Gin & tonic is the drink to order nowadays in Barcelona, and Rubi is a great place to go for it. This is not just any gin & tonic bar, Rubi brews its own gin in many flavours such as chocolate and orange or grapefruit. This cosy and small bar is set off the tourist-beaten path on one of the small side streets in the El Born area. If you're a gin lover, this place is perfect for you, and if you're not… Rubi might just change your mind.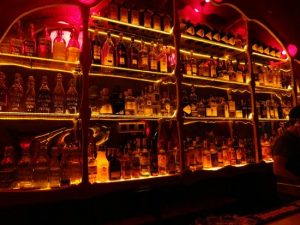 Carrer dels Banys Vells, 6, 08003 Barcelona
Milk
Run by an Irish couple, Milk offers an experience that caters to any local or tourist's needs. Lined with plush sofas, decorative pillows, chandeliers and elegant picture frames, Milk's interior resembles a modern take on the 50s, with drinks to match, of course! They offer an American style brunch until 4pm daily which has become very popular, but this bistro turned cocktail bar is sure to satisfy your after-dark needs as well.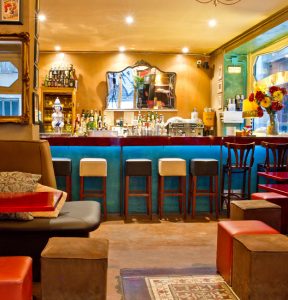 Carrer d'en Gignàs, 21, 08002 Barcelona
Baritimo
Defined by its magnificent terrace with incomparable views of the Mediterranean Sea, Baritimo offers a classic restaurant lounge and cocktail bar experience. It is located close to Port Vell and very near Las Ramblas, and offers a wide range of menu items with an emphasis on fresh seafood, paella and salads. Their drink menu covers a selection of cocktails and sophisticated drinks using only the highest quality ingredients. Baritimo is the perfect spot for a relaxed afternoon or evening, or maybe even after a day of shopping in Maremagnum shopping centre.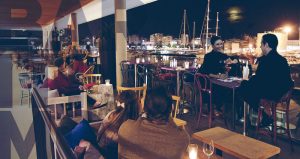 Maremagnum, Moll d'Espanya, 5, 08039 Barcelona
Betty Ford's
Betty Ford's is one of the more well-known cocktail bars among those who frequent the El Raval area. This small and intimate bar boasts an informal, cosmopolitan atmosphere and offers delicious cocktails that maintain a great reputation in the area. Known for its tasty burgers as much as its giant drinks, this dive bar attracts locals and tourists alike.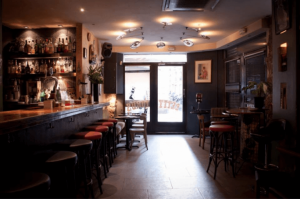 Carrer de Joaquín Costa, 56, 08001 Barcelona
L'Entresòl
If you find yourself in the alternative and bohemian village of Gràcia, then L'Entresòl is a must. Its commitment to a funky and contemporary design gives visitors a memorable and cool experience that is perfect for small groups of friends. Often regarded for its taste in good music, this is another gin lover's paradise that is sure to please!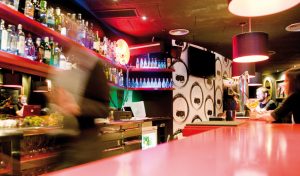 Carrer del Planeta, 39, 08012 Barcelona
360 Terrace
Rooftop "terraza" bars are a great Spanish tradition in the summer and the 360 bar at the Hotel Barcelo Raval has one of the best views going. In a city where the views are breathtaking and the cocktails are plentiful, this bar is right up there in our opinion! Choose from deck chairs near the dipping pool, fancy stools, or one of the benches, then head off to the bar that offers cocktails, beers and all the usuals, all topped off with a spectacular view of the city.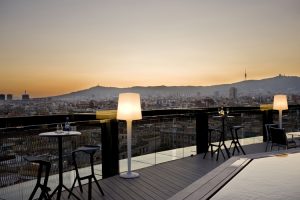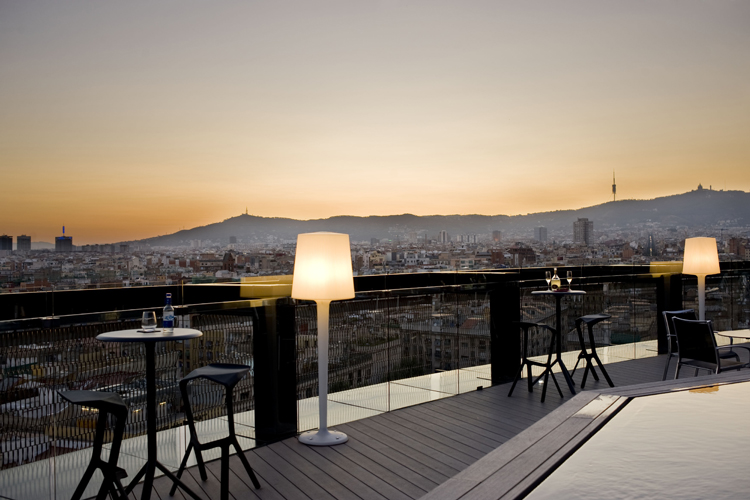 Rambla del Raval 17-21, 08001 Barcelona
Berenjenal
Few bars in Barcelona have deals as good as this one. Undoubtedly one of the cheapest bars in the whole city, Berenjenal serves shots for 1€ and the mojito of the day at 2.50€. If price isn't reason enough to go, their generously-portioned cocktails amidst the constant stream of Latin music creates the perfect Barcelona bar experience to get your evening going without breaking the bank.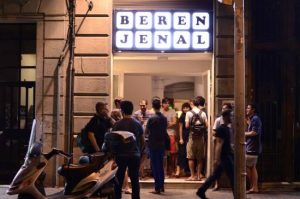 Carrer de la Diputació, 215, 08011 Barcelona
Bar Pastis
Modelled on a typical bar from pre-war Marseille, this petite and quirky haunt opened in 1947 and remains almost exactly the same. Live music, chatter, and laughter can be shared over good draft beer and a spread of French wines and spirits. Often deemed a romantic hotspot due to its intimate atmosphere, this is the perfect place for couples who want an authentic bar experience, untouched by time and trends.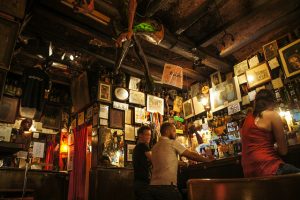 Carrer de Santa Mònica, 4, 08001 Barcelona
La Cigale
This small cocktail and tapas bar provides a funky, dynamic atmosphere with reasonably priced items. Cosy sofas hold plenty of locals enjoying tapas, local beer, cocktails and more. You might miss it on first glance but be sure to stop in on this two-story bar to meet some locals and enjoy what we think are some of the best cocktails in town. Remember to get there early as the place fills up quickly!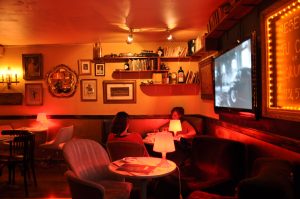 Carrer de Tordera, 50, 08012 Barcelona