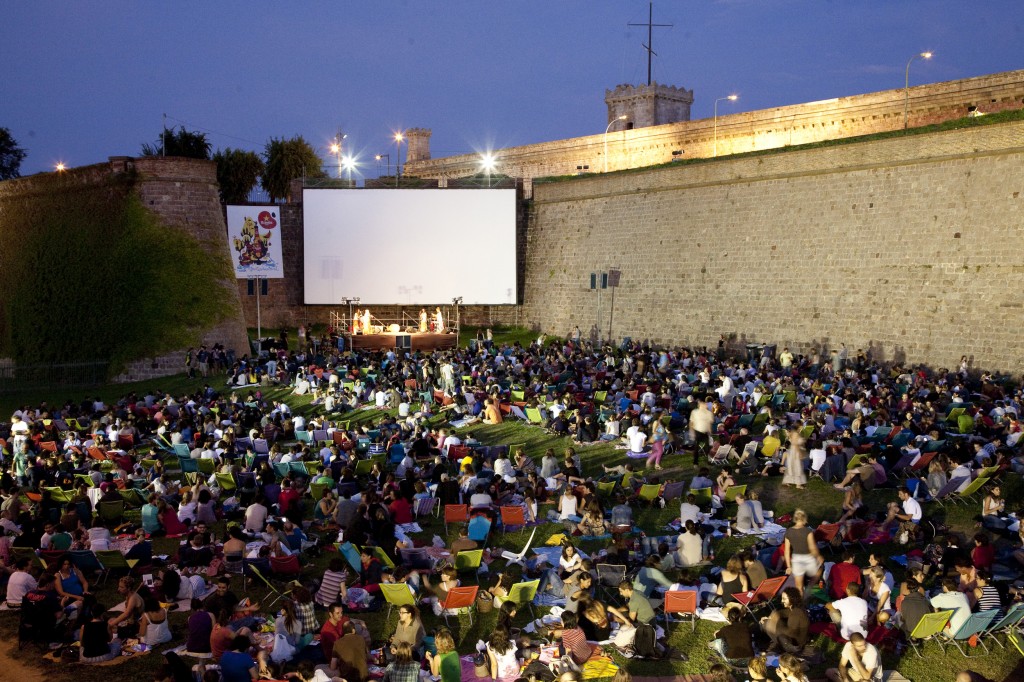 Summer is in the air here in Barcelona. The evenings are warm, the streets are thriving and the cinema has moved outside! In the last decade, outdoor cinemas have been popping up all over the city and are one of the most anticipated activities of the summer for locals and tourists alike. Whether it's on the beach or in the grounds of Montjuïc's castle blockbusters or indie, there's something for everyone.
CCCB
In the courtyard of one of Barcelona's best art museums, you will find one of city's coolest outdoor cinemas. All screenings outside the museum are free and follow a theme. This year bring the tissues and expect some tears as the theme is all about love. All productions are contemporary and unique, so you're in for a treat if alternative films are your thing.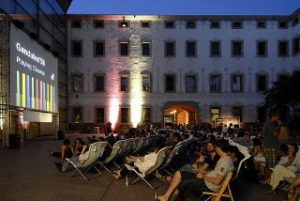 Where: Carrer Montalegre 5, 08001 Barcelona (Patio CCCB)
When: begins August 
Barceloneta
There is no better combination than sun, sea and cinema. This is exactly what you can expect to find on Barceloneta beach in the height of summer. The event, officially known as Cinema Lliure, where seats give way to sand boasts sea views, breathtaking sunsets and sand for a seat. Like CCCB, Lliure showcases independent films.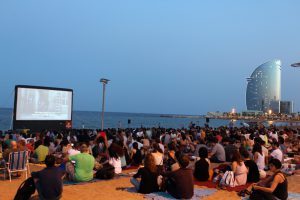 Where: Barceloneta Beach 
When: begins 29th of June 
Montjuïc castle
We've saved the best until last. At the top of one of the most famous hills in the city, in the grounds of Montjuïc castle you will find the sala de Montjuïc. Not only will you encounter splendid sunsets and an amazing panoramic of Barcelona, but here you can catch some of the latest blockbusters and Oscar winners like La La Land. The incredible backdrop is also enhanced by live music and performances. But a great cinema isn't complete without a food stall and 'palomitas' which, of course, is exactly what you'll find!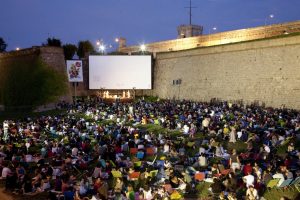 Where: Santa Eulàlia moat at Montjuïc Castle
When: begins 30th June