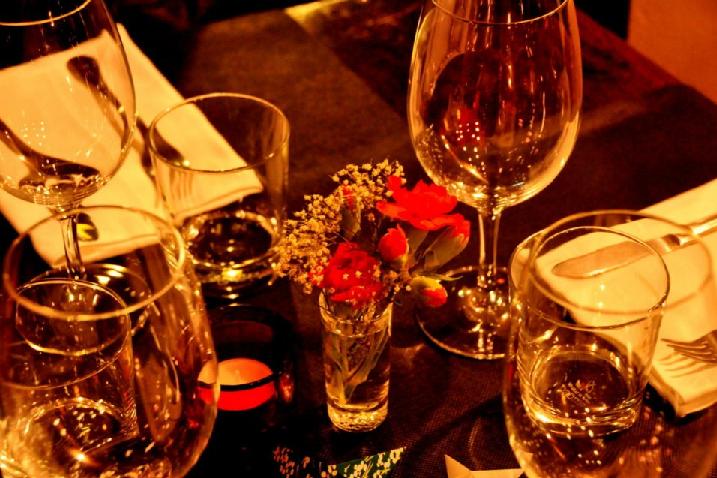 Looking for a romantic escape this Valentine's Day? Then head to Barcelona end enjoy a trip for two that you'll never forget! With some of Europe's best restaurants, a whole world of places to visit and some fantastic apartments – all against a beautiful Mediterranean backdrop – what more could you want for your celebration of love?
This year, Valentine's Day falls on a Thursday, meaning that you can easily grab a romantic weekend getaway in Barcelona. From exciting daytime activities to more intimate settings at night, the Catalan capital is sure to cater to every couple
In this guide to Valentine's Day in Barcelona 2014, we give you some of our recommendations to make the most of your time in the city.
'Love-ly' Weekend Ideas and Activities!
Park Guëll:

This colorful Gaudí park is hands-down the ultimate choice for the perfect Valentine's experience! Here you can enjoy some astonishing views of Barcelona while you soak in the greatness of this revered Catalan architect. Why not surprise your other half with a romantic picnic for two overlooking the city?

Barceloneta Beach:

Some may consider it cliché, but sometimes a simple walk along the beach with your partner can be equally as romantic as an intimate dinner. Mosey along the famous Passeig de Colom, then take a stroll through the picturesque Port Vell and finally end with a walk along the Barceloneta beach. You could even stop for a drink at one of the fantastic seaside bars along the promenade.

Tibidabo:

Step back in time atop this magical mountain, which is home to the oldest amusement park in Spain. Mount Tibidabo also offers numerous hiking trails, as well as some great bars with amazing views of the city!

Tarragona:

In search of a truly memorable Valentine's experience? Then we suggest surprising your loved one with a magical day trip to Tarragona, where you can lose yourself amidst Roman ruins, ancient aqueducts, and medieval buildings. Don't forget to catch the sunset from the 'Mediterranean Balcony' lookout point, too!
An Intimate Evening: Romantic Restaurants
After a day out-and-about exploring the best of Barcelona, wrap up your romantic rendezvous with dinner for two at one of Barcelona's most charming restaurants. Here are a few of our favorite spots for Valentine's Day in Barcelona 2014:
Comerç 24: This Barcelona restaurant is a top choice, sure to sweep your sweetheart off his or her feet! Enjoy the delicious delicacies on offer at this Michelin Star eatery with an intimate setting. C/Comerç, 24.

Salero

: If you wish to impress your other half, look no further than Salero restaurant! Perfect for those getting to know each other over a candlelit dinner, or those celebrating an anniversary, the menu offers everything from a five-course meal to tasty tapas! C/Rec, 60.

Dans Le Noir

: Here you can enjoy a delicious 'San Valentin menu'…in complete darkness. Heighten your senses with this romantic experience, one which comes complete with a little present for each couple. Paseo Picasso, 10.
Apartments in Barcelona for Valentine's Day 2014
Make the most of your Valentine's Day in Barcelona by renting one of the charming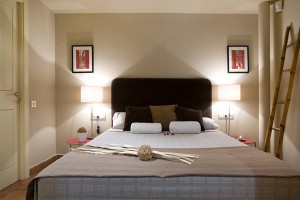 Ramblas apartments in Barcelona, close to the historic Gothic Quarter, where winding streets leads to hidden treasures around every corner. An apartment here would be perfect for a memorable weekend, whether it's for your 50th wedding anniversary or your first romantic Valentine's break in 2014!