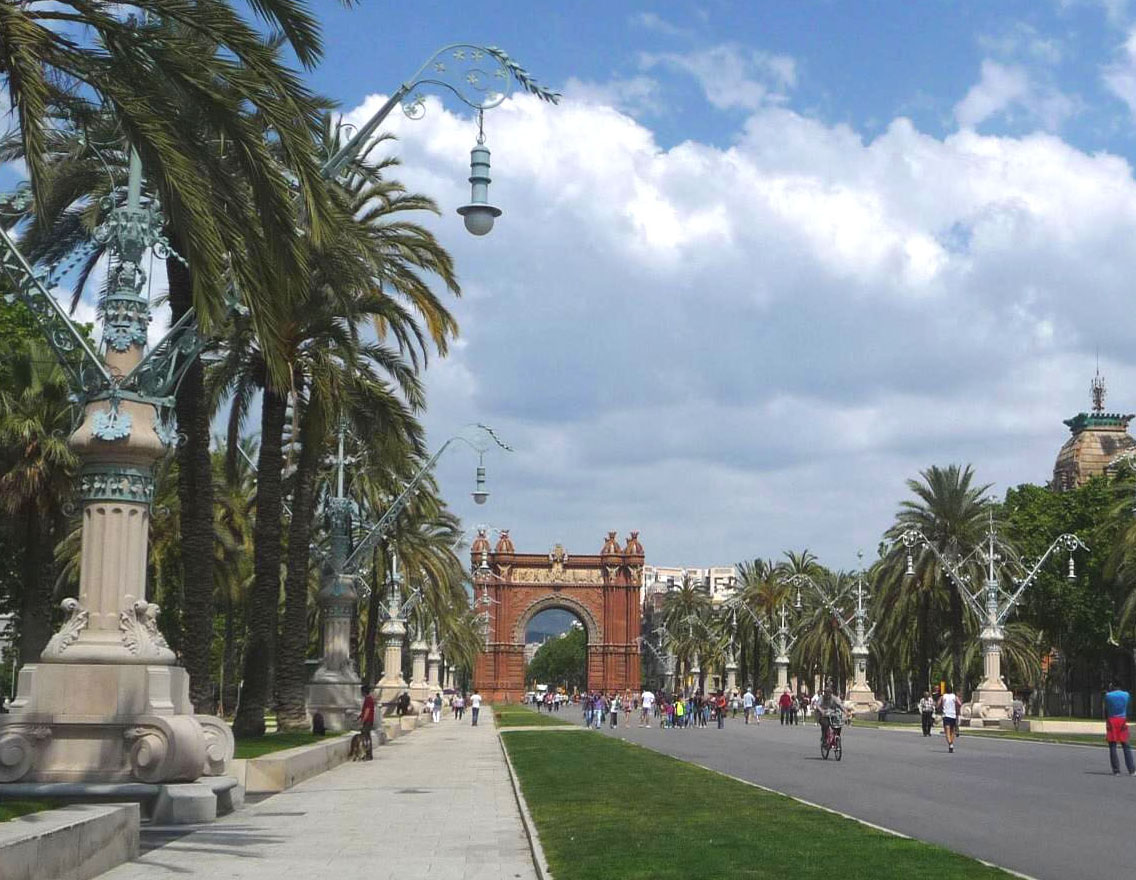 Barcelona is a fantastic place to visit at this time of year, and with the warm weather beginning to show once again, spring 2012 is a great season to visit the Catalan capital. From feasts to festivals, there is plenty to see and do, and you can find great deals on Barcelona apartments conveniently located close to all of the city's best sightseeing hot-spots, so there's no reason why you shouldn't take a trip to one of Europe's most incredible cities! Read on in our Barcelona Tourist Guide to find out just why you should visit Barcelona this spring…
La Diada de Sant Jordi
Saint George's Day, or el Día de Sant Jordi, is Barcelona's very own Valentine's Day. While some of the locals do celebrate on February 14th, the biggest festival of love is held in spring each year. On April 23rd the city is adorned with the Barcelona flag, book stalls line Las Ramblas and you can see the traditional folk dance, La Sardana, in the city´s Barrio Gótico.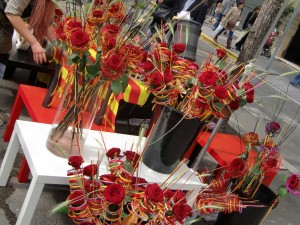 The patron saint of Catalonia, Saint George, allegedly killed a dragon which was terrorizing a nearby town and its princess, long, long, ago. When it fell, a rosebush sprouted from its blood, so Sant Jordi plucked and delivered a rose to the rescued princess. From this story, derives a particular tradition whereby the men give their sweethearts a rose. But wait, there's more!
In the 1920s, Spanish booksellers noted the significance of April 23rd as the day when both William Shakespeare and Miguel de Cervantes died, in 1616. They then began to promote their sales through the Diada de Sant Jordi which falls on the same day, so in return for their roses, women presented books to the men they love. This tradition is a now a huge part of the Sant Jordi celebrations. In 1995, April 23rd was actually named World Book Day.
Calçotadas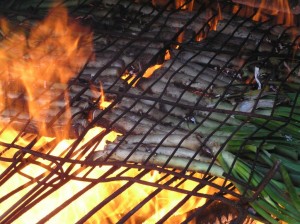 From late winter and into spring, the people of Barcelona ready their stomachs for one of the most delicious Catalan foods yet: calçots. Similar to a leek or scallion, this vegetable is a popular dish across the region of Catalonia, and there are many feast-style festivals, called calçotadas, held throughout the springtime in celebration of these gastronomic delights.
First discovered in Valls, Tarragona (about an hour south of Barcelona), the calçot grows from January to March, making spring the perfect time to take part in a calçotada. Traditionally, the vegetables are char-grilled on a massive barbeque until the outside is black and the inside is soft. The dark exterior is then peeled off, revealing the tasty onion underneath, which is dipped in a salvitxada or romesco sauce made with garlic, peppers, nuts and olive oil. It is then gobbled down almost whole, as the eaters tip their heads back to drop the calçot in, in a sword-swallowing manner. You can find calçots in many restaurants in Barcelona, most of which will give you the obligatory free bib, as this is one messy meal!
Are you a music junkie? Always looking for the latest and greatest music from all over? Look no further than Barcelona's own, Primavera Sound Festival. This year, the festival will begin on May 30th and will run for 5 days. Festival-goers can purchase tickets to last the entire duration or just daily passes if they prefer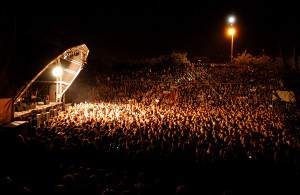 .
The festival is known for bringing an eclectic group of artists to the stage, focusing on independent and newly established international groups. The genres of music, however, have been seen to range from alternative, indie and folk, to electronic, pop, hip hop and jazz.
With over 130 artists performing at beautiful venue overlooking the sea, this is one festival in Barcelona this spring that you don't want to miss!
Montserrat Day Trip
Just short of an hour north of Barcelona, you will find Montserrat: a beautiful mountain town that is home to one of the most important monasteries in Spain. Visiting the town makes for an interesting day out and is particularly enjoyable during the warm days of spring. If you are a fan of walking or hiking, there are plenty of different trails leading you to spectacular vantage points on the mountain, where you can see the amazing views of Barcelona.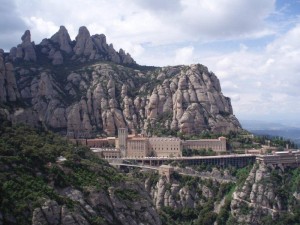 That being said, the main sight and attraction on the mountain is actually the Benedict Abbey of Santa Maria de Montserrat. This monastery gathers pilgrims from all over the world and is Catalonia's most important religious retreat. The Montserrat Boys' Choir, L'Escolania, is known to perform everyday around 1.00pm.
To get to Montserrat, you can easily take the train from Plaça de Espanya to the bottom of the mountain. Once there, you can either grab a cable car or the Funicular train (your choice) up to the top.
Whether you're partying at the Primavera Sound Festival, indulging in some calçots, or hiking the trails of Montserrat, you're sure to have a great time in this magical city during spring! There are plenty of other reasons to come to the Catalan capital during this sunny time of year too, so be sure to book your apartment in Barcelona soon, and start preparing for an unforgettable experience in one of Spain's most popular destinations.