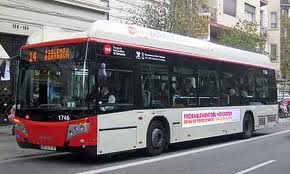 Undoubtedly Barcelona is a great city to walk around with a lot of beautiful streets,boulevards,venues and alleys and variety of interesting places to visit. Many people choose to stay in a city centre Barcelona apartment as it is close to most of the main attractions. It might be nice to walk through Passeig de Gracia while shopping, but some interesting places are quite far away from each other and you will have to use public transport. In this post you will find all the important information about the Transports Metropolitans de Barcelona (TMB).
TMB presents four means of transport in Barcelona: metro, bus, commuter trains, and trams; the Transports Metropolitans de Barcelona (TMB) offers transportation services 24 hours a day. In this post you will find out the most efficient and comfortable ways of transportation in Barcelona for you.
Metro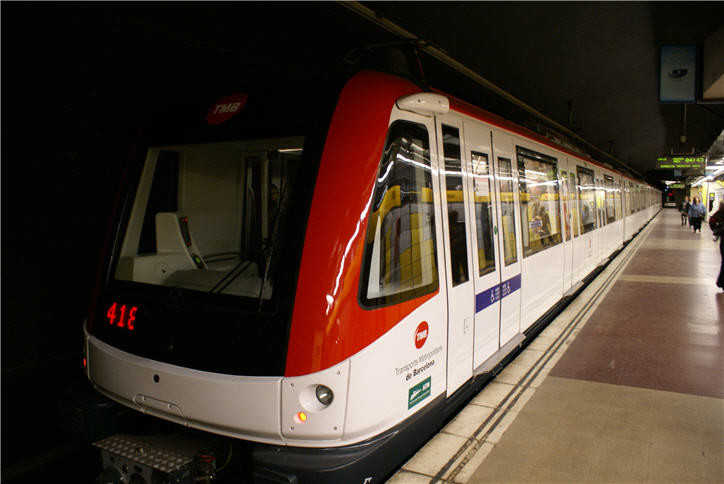 From Monday to Thursday metro operates from 5.00 until the midnight,on Friday it operates until 2.00 and only on Saturday metro is open 24hours.Tickets for Metro,Bus,FGC (FGC run train lines similar to the metro around the city centre) ,tram and RENFE are the same and all operate in Zone 1 areas. The main city centre areas are all in Zone 1. The price for one ticket is 1.40 and T10 which gives 10 journeys costs about 8 euros, so if you plan more than 5 journeys its better to buy T10 ticket. You can use a T10 ticket for group journeys, but each member of a group will be counted separately. T10 tickets are available at any metro stop and at entrance to the RENFE train.
Commuter trains
Train network which connects Barcelona with other close cities and villages both by urban and suburban services run by FGC and Renfe.
Trams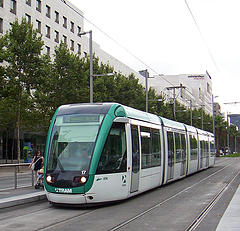 Barcelona trams are green and white and you can see them all around Barcelona; They are not as well known as bus and metro services,but sometimes might serve as a great service for getting around the city. They have about the same speed as car and in most cases its a faster mean of transportation than bus.For tram journeys you can by a single use ticket on all trams stations or a T10 ticket.
Buses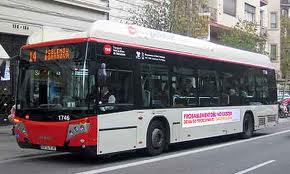 Barcelona bus network covers 109 lines that and a total distance of more than 920 kilometers.Barcelona bus system consists of more than 1000 vehicles including double-decker touristic buses with multilingual audio guides. You can find bus routes online, at bus stops and also on Barcelona bus maps available from touristic information points.