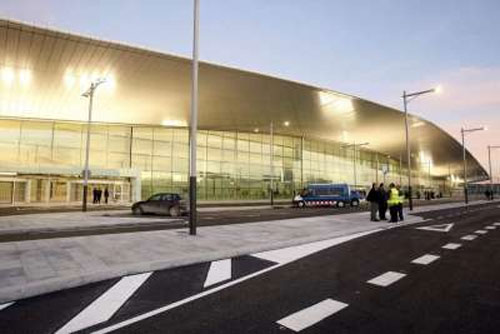 The transfer from the Barcelona El-prat airport to the city center is confusing for many visitors as the airport is not actually located in the city of Barcelona itself, but  in the neighboring city of El Prat de Llobregat. Also El-prat has two terminals T1 and T2 and the second terminal has three separate buildings which are T2A, T2B and T2C. However there are a number of options to use both public and private transport that is available in the airport and will transfer you directly to Barcelona center, Placa de Catalunya. The most comfortable options are summarized in this article and each journey takes 30-40 minutes on average.
Taxi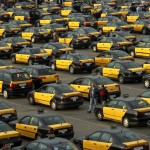 First option is to get a taxi at Airport taxi rank outside of each terminal. The taxi service is the most comfortable way of getting to the city center if you don´t have your own car or someone meeting you in Barcelona upon arrival. It is more expensive than public transport if you are travelling alone, but for the family or a group of four the price per person is more or less affordable.
Bus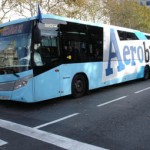 There is a special Aerobus service that connects El-prat to the Barcelona center. Aerobus is an express service and runs within its fixed timetable every 5-10 minutes.You can find Arobus outside both terminals of the airport. A single ticket costs 5 euros per person. The Aerobus first stops at the Plaça d'Espanya where you can get l3 or l1 metro lines and then it stops at the Plaça de Catalunya where you can get a number of local buses as well as metro lines L1,L3,L6 and L7, in addition to the  FGC lines numbered S1,S2,S5 and S55. The Rodalies Barcelona lines R1, R3, R4 and R7 all serve the station, as well as a Renfe regional line Ca-4b. When going back to airport it is important to remember that the bus A1 takes you to terminal T1 when  the A2 bus goes to T2. Also there is a TMB bus number 46 going from the city center to both terminals and other way around, but it takes more time then Aerobus as it has more stops. To use bus 46 you can buy T10 ticket which you would be able to use in the Barcelona metro as well.
Private Transfer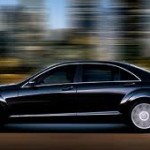 For those who don´t want to stand in line waiting for taxi or bus to arrive there is a private transfer service that will meet you next to the airport exit and will take you to desired destination. For special cases there is an option of arranging luxe cars with an experienced chauffeur who will guarantee comfortable transportation to any place in Barcelona. If you are renting a Barcelona apartment you may be able to reserve a car through the company.
Train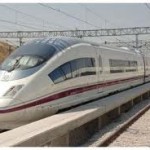 Renfe runs every 30 minutes to and from the airport with stops at the stations Clot-Arago, Passeig de Gracia, and Sants Estació where you can change to the Barcelona metro to get to your final destination. The trip takes about 30 minutes and tickets are available at all stations.