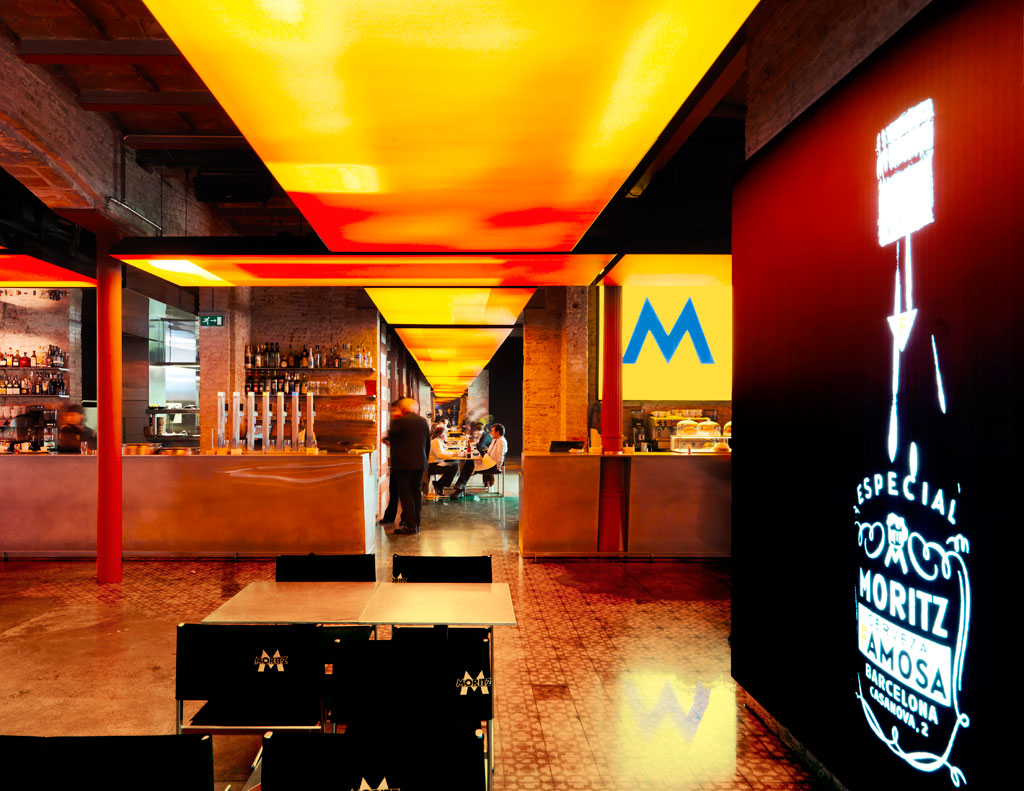 Located on the corner of Ronda Sant Antoni and Casanova Street is the newly refurbished factory for the famous Catalan beer brand, Moritz. Designed by architect Jean Nouvel, the Moritz Factory is not only a hub for beer lovers, but is also a cultural space for everyone with a multi-use facility for events such as fashion shows, expositions, galas, and gastronomy. Whether you're an avid brew enthusiast or just want to learn more, a trip to the Moritz Factory in Barcelona is a fun and unique time for everyone.
Moritz Microbrewery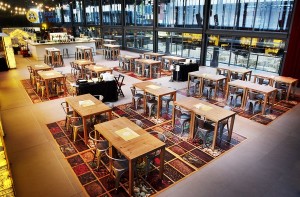 Considered the longest bar in the city, the Moritz Microbrewery offers fantastic selectionof fresh in-house, unpasteurized beers brewed daily. Guests even have the option of filling their own bottles and sampling several different quality blends. The Microbrewery stands three stories high, which makes for many different activities held under one roof. While you're enjoying your cerveza, we recommend munching on their selection of scrumptious fusion Alsace-Spanish tapas.
El Velódromo
Hungry? Why not have an amazing dining experience at the factory's gastronomic restaurant, El Velódromo? Spoil yourself with a savory menu created by Michelin star-winning chef, Jordi Vilà, and feast on high quality, carefully-prepared Catalan dishes made with local ingredients. Here, you have the option of having more traditional Catalan dishes or beer-based food such as siscentó a la Moritz. To top it all off, the restaurant opens at 6:00h and does not close until the wee hours of the morning at 3:00h, which means… 21 hours of non-stop cocktails!
Bar à vins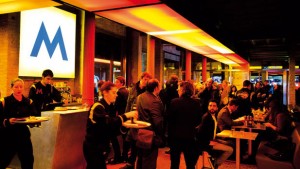 If you prefer to get your fix from grapes rather than hops, the Moritz Factory in Barcelona features an amazing wine bar. Don't be fooled by its small size. This cozy nook boasts a selection of over 400 Catalan and French wines available at your disposal. Take your wine-loving taste buds on a European journey of delectability that would make Dionysus jealous.
M-Store
Moritz's gift shop is nothing like you've seen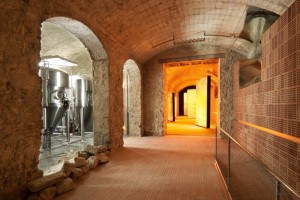 before. Upon entering the M-Store, you are greeted by a treasury of cool collectors items and funky designs. Moritz has teamed up with other brands to create products for their store such as Munich, Vaho and Cooking the Kitchen Company. There, you can also get your quintessential souvenirs: vintage posters, special edition t-shirts and branded tableware. And, of course, you can take home a pint of Moritz for when you're craving your next beer.
Within the same areas as M-Store is an excellent bakery, Triticum, which is home to gourmet products prepared on the same day such as their staple Epidor bread. What makes M-Store even more unique is that its product selection and interior changes every six months, so you may be in for a surprise on your next visit to Barcelona.