If you want to try and have a more authentic experience when visiting Barcelona, you can also dine where all the locals eat. We have compiled a list of some of the most popular places to eat and drink among Barcelona residents. Whether you're after some genuine Catalan cuisine or a nice little family run restaurant, we know where is best to go.
La Flauta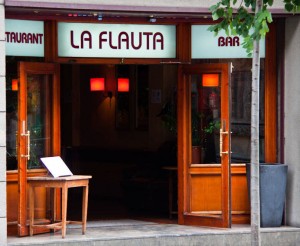 At La Flauta, there are so many options you'll spoiled for choice. The hip spot has been around for over 25 years and is loved by all the locals. It features a selection of carefully prepared and presented dishes. Serving some of the best tapas in the city, you will find most locals visiting in the day for their lunchtime set menu (menú del día) at around 12€.
One dish that it is must to try whilst at La Flauta is their signature flautas: Fried rolled sandwiches which look similar to a flute (hence, the name La Flauta). Also make sure to try the huevos cabreados. If you're partial to a glass of Sangria, the restaurant offers a great selection along with a wide variety of wines available.
Tip – make sure to get down there early to secure a seat. If you wait until the typical Spanish meal time, you will be waiting for a table for a long time (at least an hour).   
Address: Aribau, 23
Price Range: €€€
Can Tosca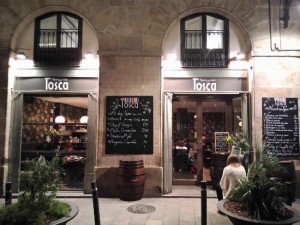 A "hidden gem" found in the Gràcia area of Barcelona, this little tapas bar/restaurant is family run by Rosa Sanchez Tosca and her siblings. You will definitely feel a part of the family as soon as you walk in, with the walls decorated with black and white pictures of old Tosca family members.
During the week, Can Tosca serves traditional Catalan cuisine. On weekends, it becomes one of the most popular cocktail bars in the Gràcia area, so a lively atmosphere is guaranteed. If you get a chance to visit, we recommend trying their botifarra sausage sandwiches.
Address: Carrer Torrent de l'Olla, 77
Price Range: €€€
Espai Mescladís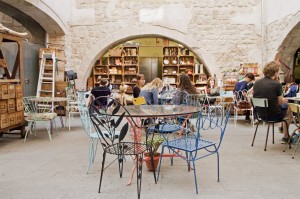 This little hideaway is a perfect non-tourist place to eat in Barcelona. It's located in the Born area of Barcelona is very popular with locals. Espai Mescladís has the feel of an outside living room. You will be taken through to an outdoor patio area, decorated with colorful garden tables and quirky chairs. There is even an old book shelf with toys and books to keep you and children occupied. Mescladís is different to other restaurants. Affiliated with the Mescladís organization, which helps immigrants in Spain gather professional skills and adapt to the Barcelona society and culture.
Everything that you will eat at Mescladís will be homemade and ingredients are locally grown. You can even see the organic garden behind the restaurant, making it self-sustaining. We recommend the hummus, which has to be the best hummus we have tried in the city. You must also try their empanadas.
Address: Carrer dels Carders, 35
Price Range: €€€
Casa Pagès
Casa Pages a really authentic restaurant in Barcelona and THE place to go if you want the feel of home cooking whilst in the city. Opened in 1982 by Galician Pedro Barros, this family-owned restaurant is visited and is favoured by many locals in the Gràcia area. Some recipes used in the kitchen have been passed down by generations, including The tortilla de patatas which are made by Pedro's wife, Albina.
The menu of the day includes home cooking comfort food specialties, with mongetes a la Catalana being one of them (beans with fresh local sausage). You may also recognize the names of some of the sandwiches on offer at this local Barcelona restaurant, as they're named after famous scientist and philosophers. This includes the "Freud" sandwich which includes chicken, tomato and vinegar. There is also the Ortega y Gasset which features sweet vinegar and honey over cured ham and soft brie cheese.
Address: Carrer Llibertat, 19
Price Range: €€€
Quimet d' Horta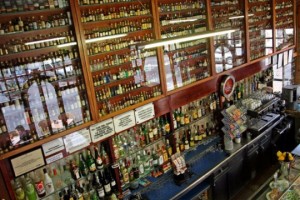 Still standing after 88 years, Quimet d'Horta is the furthest thing you will find from a tourist spot. This Barcelona bar has had an important role in social and cultural life of the neighborhood of Horta for a long time. Whatever time or day you head to this restaurant it will be packed out. It features your traditional tapas dishes including like patatas bravas, croquetas, jamón ibérico and dados de fuet.
Quimet d'Horta is best  known for its large amount of  ciabatta sandwiches on offer. Some crowd favorites are longaniza sausage with cheese, and anchovies of L'Escala.
Address: Plaça d'Eivissa, 10
Price Range: €€€
Aguaribay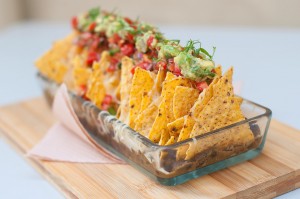 A place of worship for the vegetarians, Aguaribay can be found in Barcelona's Poblenou district. A perfect place if you want to relax and unwind after a long day in this small and cozy hangout. The restaurant cooks up a variation of dishes, including: guacamole and artichoke paté with fresh sage and Paninis with buffalo mozzarella dried tomatoes, eggplant and basil.
Aguaribay menu changes most days, so check their Facebook to see their menu of the day and daily updates.
Address: Carrer de Ramon Turró, 181
Price Range: €€€