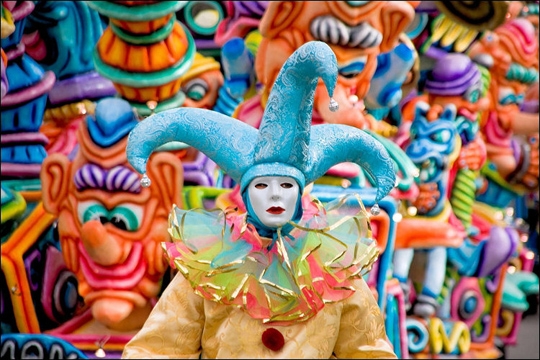 Still not taken a trip this winter? Head on over to Barcelona this February and experience everything this wonderful city has to offer, including some fabulous events. From bright costume parties, to fire-runs, to the future of communication, Gaudí´s city has plenty to offer tourists and locals alike, closing the winter season with a bang! Read on to find out why you should visit Barcelona in February…
GSMA Mobile World Congress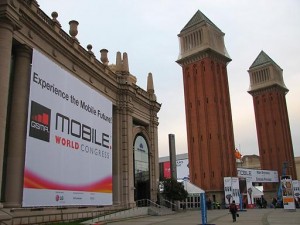 At the end of February, Barcelona will be buzzing with excitement (literally) as the biggest mobile phone exhibition comes to town. Featuring the latest technology from around the globe, the GSMA Mobile World Congress is an event where experts, fanatics and industry leaders come together to display, demonstrate and discuss all in the field of mobiles. No longer just a means of communication, these devices today are our books, tour guides, entertainment and much more. With over 60,000 people expected to attend this year, you could be among the first to take part in app competitions and see what will come next in the future of the mobile world.
When: 27 February – 1 March, 2012
Where: Fira de Montjuïc, Barcelona
How to get there: Metro stop – Espanya (L1 & L3)
Accommodation: Find a range of Barcelona apartments in the city centre and close to the Mobile World Congress
Sitges Carnival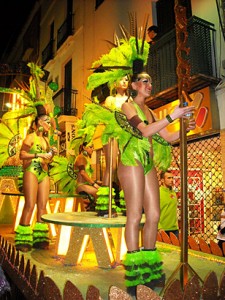 You may have heard of the famous Brazilian Carnival but you don´t have to go all the way to South America to get a taste of this fantastic festival! Carnival is celebrated widely throughout Barcelona, but the biggest parties take place in Sitges, a picturesque beach town on the outskirts of the city. Only a 30-40 minute train ride from Barcelona, Sitges is renowned for its large gay community, lighting up during the month of February with colourful parades, beach parties, processions, live music and dances in one of the biggest events of the year. Don´t forget to bring your costume!
When: 16 – 22 February, 2012 – parades taking place on Sunday 19th and Tuesday 21st of February
Where: Sitges, near Barcelona
How to get there: Renfe trains from Passeig de Gràcia, Sants or Plaça Catalunya to Sigtes run frequently
Accommodation: Stay one of many Sitges apartments or an apartment in Barcelona and take a short train ride
Barcelona Children's Festival – La Laia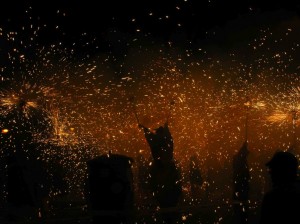 Also known as the Festes de Santa Eulàlia, this is arguably the biggest event for children in Barcelona as it celebrates the life of one of the city´s patron saints – Santa Eulàlia. After refusing to recant her Christianity, Eulàlia (merely a teenager at the time) suffered horrible tortures, including being rolled down a hill inside a knife-filled barrel. Although it is known as a children´s festival and features over a hundred activities, this Barcelona event is enjoyable for all as it promises many Catalan traditions including, gegants (giants), correfocs (fire-runs), sardanes (folk dancing) and castellers (human towers), as well as puppet shows and workshops. This is a great opportunity to experience some fantastic Barcelona culture.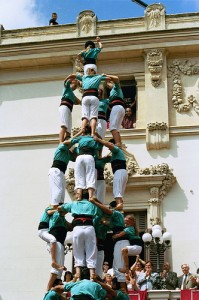 When: 11 – 12 February, 2012
Where: Plaça Sant Jaume (Gothic Quarter) and various venues across the city including museums and the Montjuïc Castle – click here for more info on daily activities
How to get there: Metro stop – Jaume I (L4) for Plaça Sant Jaume
Accommodation: Choose from one of many central Barcelona apartments for excellent access to any of the participating venues
Cirque du Soleil – Corteo 2012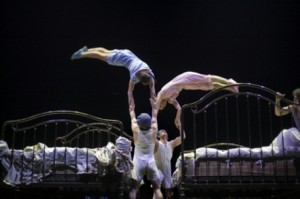 Come to Barcelona and experience the 2012 edition of the most fantastic circus show in the world: the Cirque du Soleil. This year the acrobatic adventure takes us through the imagination of a clown as he pictures his own funeral taking place in a festive carnival atmosphere. The show features amazing stunts, laugh-out-loud sketches and a variety of colourful characters. Filled with comedy, passion, spontaneity and, of course, incredible talent, the Cirque du Soleil is one of life´s "must-see" performances.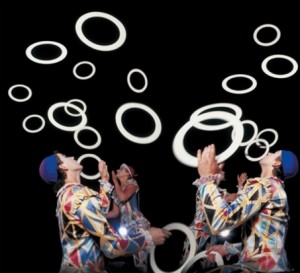 When: 20 January – 26 February, 2012
Where: Grand Chapiteau at Plataforma Zoo Marino, Barcelona
How to get there: Metro stop – Selva de Mar or Maresme-Fòrum (L4)
Accommodation: Choose one of the many Barcelona beach apartments, close to the venue
Come to Barcelona this February and enjoy these fantastic events as well as all the other sights that this beautiful city has to offer!