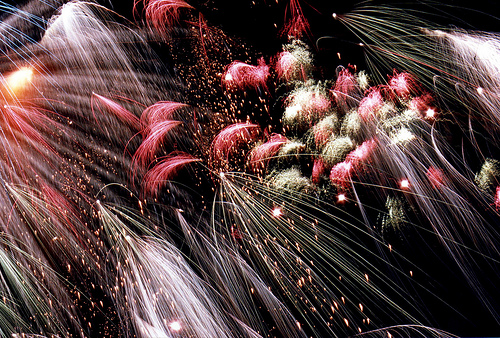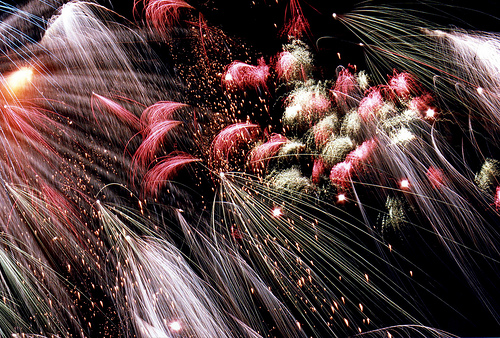 Do you want to experience New Year´s Eve like you have never have before? Visit Barcelona this December to participate in one of the most magnificent events of the year and experience a New Year´s Eve you will never forget. This season, Barcelona offers something for everyone who wants to celebrate arrival of 2012, from families, to couples, to those who want to party hard, there is plenty of choice for your celebration of New Year´s Eve in Barcelona.
Traditions
It is typical in Spain for families and friends to celebrate New Year´s Eve together in their homes until just after midnight, before moving on to their party of choice. Just like in many other cities, when the clock strikes midnight, the church bells in Barcelona will chime 12 times. But, there´s a twist. On every chime, you must eat a grape, each one bringing you luck throughout the next year. The grapes represent the 12 months ahead of you and it is said that if you eat 12 grapes within the 12 chimes, any wish you long for will be granted. Sounds easy? Well, its harder than it sounds!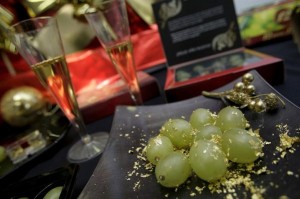 If you are ready to party into the night then read on for just some of the many activities you can enjoy. But don´t forget to experience another tradition after it all ends: churros con chocolate! Enjoy these hot donut-style treats dipped in some thick hot chocolate – the end to a fantastic night!
Here are some exciting options to choose for your New Year´s Eve celebrations in Barcelona this year…
Celebrate Sound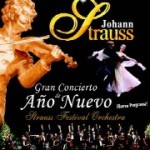 If you are a fan of classical music, head to the famous Palau de la Música Catalana to celebrate New Year´s Eve with a concert by the . This year, the magnificent concert hall will host the Gran Concert d'Any Nou featuring the most beautiful orchestra and dance pieces by Johann Strauss, Jr. For more information on the venue and how to purchase tickets visit http://www.palaumusica.org/.
Beach Bash at Shôko
Shôko club definitely knows how to celebrate New Year´s Eve in style. An all inclusive ticket for dinner, an open bar and a fabulous dance floor costs 140€. You can party until the sun comes up as this club also offers a very diverse setting, changing its New Years theme throughout the night to demonstrate the flair of New York, London, Moscow and the Canary Islands. Other happening beach parties include those at Opium Mar, Sotavento and Carpe Diem.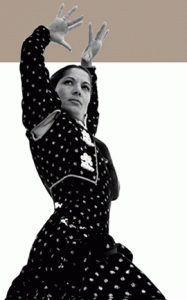 An Authentic Spanish Experience
In addition to witnessing the astonishing city views at Montjuïc, try the restaurant El Tablao de Carmen on the well-known Barcelona hill for a Flamenco New Year´s Eve. Ticket prices are 140€ which include dinner and the flamenco show and you can book online at their official website . If flamenco dancing isn't your style, or you are looking for more affordable options, Montjuïc still offers some of the best parties this New Year´s Eve in its Poble Espanyol area.
If your holiday in Barcelona extends into the New Year, then do not miss another authentic Spanish tradition. On January 5th, Barcelona will celebrate the coming of the three wise kings with a fantastic parade which takes over the streets of Barcelona, displaying colourful floats, music, lights, sweets and much more!
Barcelona is known to me one of the best places in Europe to celebrate New Year´s Eve so look out for many, many more events happening on December 31st in the Catalan capital. Renting one of the many Barcelona apartments is a great way to get involved in this year´s celebrations, as you can embrace the tradition of eating at home with friends and family in your own apartment until midnight, before taking on the city for the party of your choice. In particular, renting a beach apartment in Barcelona will leave you close to all the action while giving you a great view of the fireworks over the Mediterranean Sea.