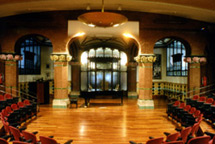 Yes, the Palau de la Música Catalana is a must see when visiting Barcelona. Every day hundreds of people flock to the gates of the Barrio de Sant Pere to get a picture of the impressive façade. A hard task, since the building does not open up onto a square, but onto the few-meters-wide Sant Pere Més Alt Street, forcing you to bend your neck to admire, and limiting a good shot only to the ones that own high quality optics, but still. We'll talk about architecture another time.
Today we'd love to recommend an alternative visit/enjoyment of this marvellous modernist building, located only a short walk from many of  the central Barcelona apartments. In this sultry August there's a music festival going on at the Palau called Mas i Mas with more than 160 scheduled concerts, ranging from classical to hip hop, from flamenco to DJ's, to jazz and world music crossovers. Delicacies for all the palates, big names and new discoveries. Besides the regular concerts, the organizers propose a concept of "pills": thirty-minute concerts in the beautiful chambre hall. We saw many happy faces a few days ago enjoying the gig of baroque cellist Sasha Agranov with Guinea Bissau singer songwriter Mû. The small oval hall is a real treat: perfect acoustics, wood charm and modernist glass ornates. After the concert, it's only normal to hang out between the elegant foyer bar and the terrace. The prices of the drinks and tapas are only a little bit more expensive than a regular bar, but largely compensate the night time charm of the modern junction that separates you from the stream of the Via Layetana. As night falls, you'll feel invited to indulge in this atmosphere for a little while longer…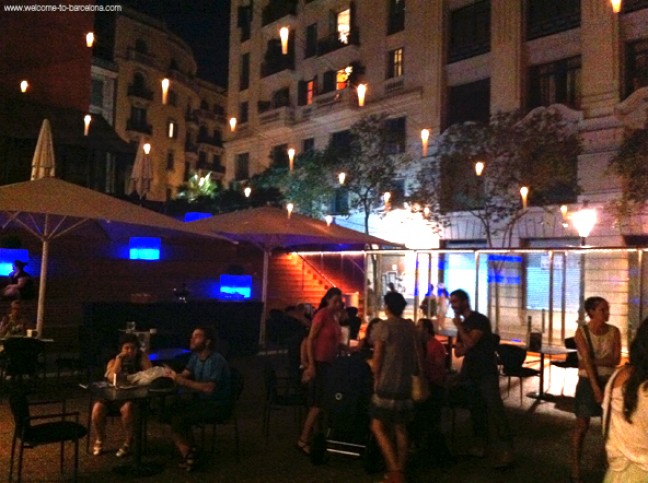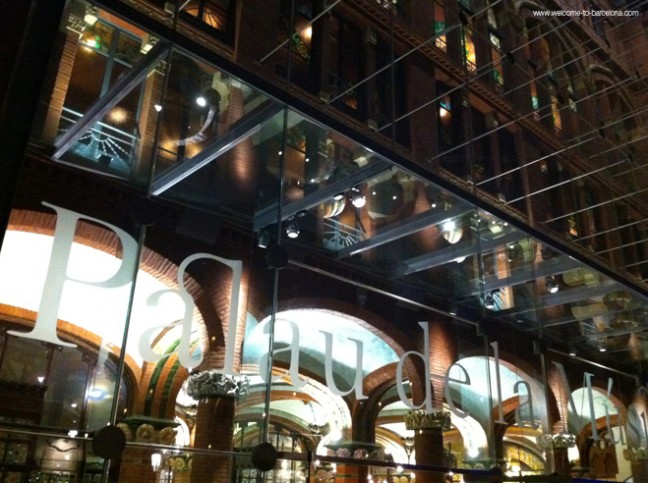 The nearest metro access to the Palau de la Música Catalana is L1 Urquinaona, situated near Plaza Cataluña and not far from Las Ramblas. For more information visit www.palaumusica.org.