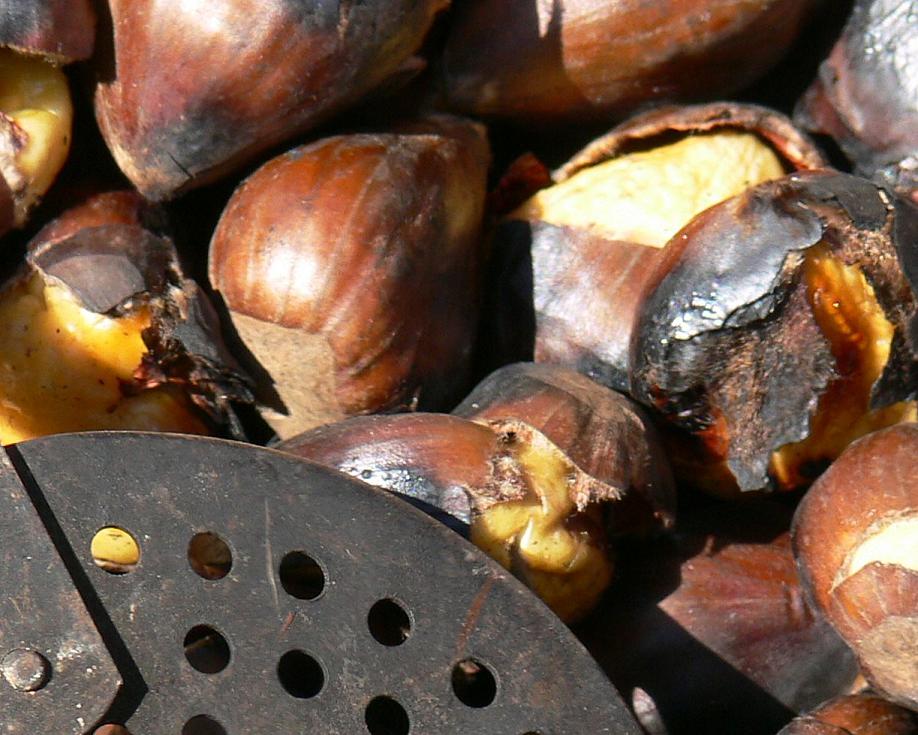 Barcelona may be known to host some of the biggest and most colorful festivals in Europe, but Halloween is a little different. Don't expect 'trick-or-treating' or even streets lined with pumpkins, because instead, the Catalan capital celebrates a religious holiday, La Castanyada. Also known as All Saints Day, November 1st is a day for families in Catalonia to come together and honor loved ones lost. During the days leading up to this celebration, the mouthwatering smell of roasted chestnuts and sweet potatoes fills the streets of Gaudí's city. But don't worry if you have already picked out your spooky costume, the Catalan capital offers plenty in the way of Jack-o-lantern celebrations on the eve of 'Todos los Santos', too!
We recommend staying in a Ramblas apartment in Barcelona for La Castanyada so you can soak up all of the festivities surrounding this traditional celebration, as well as hit a few Halloween parties at some of the best bars in the city!
Sweets Galore
Castanyes (roasted chestnuts) are perhaps the most famous snack to be found i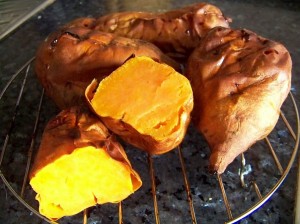 n Barcelona around the time of All Saints Day. They are typically eaten on the night before and the day of the Castanyada, but can be bought beforehand from many street vendors who have set up little stalls across Gaudí's city during late October. These vendors, known as Castanyers and Castanyeres, roast the chestnuts on charcoal grills and serve them in newspaper cones, ready to warm you up as the cooler weather returns to Barcelona.
Throughout the Castanyada in Barcelona (or Castañada in Spanish), be sure to taste a boniato (sweet potato) or two, also on sale from street vendors across the city. These orange delights give you a delicious alternative to a Halloween sugar rush and are traditionally washed down with a sweet Muscatel wine. Yum!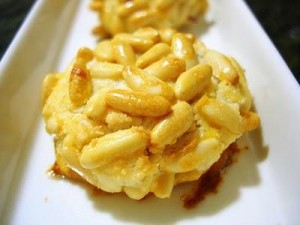 For those who give in to their sweet tooth easily, Panellets are also on the menu. These bite-size almond-flavored balls are covered in pine nuts and are usually found at bakeries throughout the last couple of weeks in October. With alternative flavors including coconut, lemon and chocolate, there is a panellet for every palate.
La Castanyada: How it all started
Legend holds that the tradition of eating roasted chestnuts and sweet potatoes stems from tales of the night before All Saints Day, when bells would ring until the early hours of the morning in honor of the deceased. Friends, relatives and neighbors would all take turns in ringing the bells, which was a tiresome activity, and these foods were consumed for sustenance to make it through the night.
A Family Affair
Although visitors to the Catalan capital may expect a vibrant and colorful celebration in Barcelona, as is custom with most festivities, La Castanyada is slightly different. On All Saints Day, most families make their way to cemeteries to lay flowers and after that, retreat home for a quiet day spent with loved ones. But that doesn't mean you can't enjoy the day. Why not take a look around the first modern cemetery in Barcelona, the Cemetery of Poblenou? Home to many beautiful statues, including the famous 'Kiss of Death' monument, this is the most famous cemetery in Barcelona and is well worth a visit.
Halloween 2017 in Barcelona
For those who still wish to celebrate Halloween in Barcelona, the Catalan capital offers some exciting events commemorating this Pagan holiday:
A Haunting Halloween at PortAventura

: Get lost in the 'Forest of Fear', the 'Temple of Fire' or one of the many 'Pasajes del Terror' at Spain's most visited theme park, PortAventura. For a full line-up of events during the Halloween celebrations, check out the PortAventura website.
A Terrifying Theme Night

at La Posada Maldita: For those who prefer a twisted take on this holiday, why not make a night of it at La Posada Maldita? This is one of the city's most famous theme bars and is sure to be a great setting for a memorable Halloween in Barcelona! Address: Avinguda de la Flor de Maig, 57.