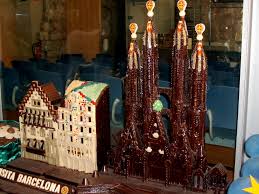 Whether it is your first time in Barcelona or you have lived here your entire life, you must check out these five bizarre museums! Each museum takes creativity to a new level and encourages you to open your mind with its surprising take on history and innovation. Take a brief detour from typical museum visits and make your way to a one of a kind adventure!
1. Museum of Ideas and Inventions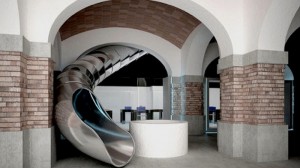 We subconsciously think up ideas every day, not with the intent to have them patented, but just to make life a bit easier. At the Museum of Ideas and Inventions, Pep Torres (creator, writer and inventor), introduces us to three different worlds; Limitless Society, a showcase for those inventors, who wish to share their creations on display; Reflectionarium, for inventions that will make you to think a little harder and possibly change your perspective; Corner of the Absurd, these are the ideas that will give you a good laugh such as, a mop capped with a microphone (genius) or the taxi umbrella with a light attached indicating availability. The Museum of Ideas and Inventions is the only one of its kind and is pure bliss for those with ambitious minds and imaginations, young and old. Upon your departure you will have the urge to grab some scraps and put your hands and mind to work!
Carrer de la Ciutat, 7
Metro: L4 Jaume I
2. Museu del Perfum
This unusual collection hosts over five thousand perfume artifacts making it a definite "go to" stop for perfume connoisseurs. In the Museu del Perfum you will discover bottles and porcelain containers loyal to Roman, Greek and Egyptian cultures stepping into the past just to give you a little history. Top brands like Atelier Cologne, Chanel and Guerlain Après, l'Ondée just to name a few, are displayed behind the glass restricting you from matching the scent with the bottle, the museum's only shortcoming.
Passeig de Gràcia, nº 39
Metro: L3, L2, L4 Passeig de Gràcia
3. Museu de La Xocolata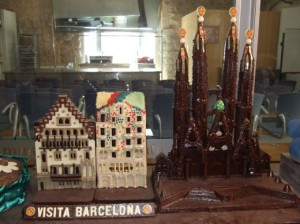 Calling all chocolate lovers! Museu de la Xocolata welcomes you with brilliant smells and the ability to tease all appetites. Exploring the history of Europe never looked so delicious. Sculptures and famous paintings are replicated in decadent chocolate, audio/video presentations show the history and industrial production of cocoa/chocolate, and machines display the manufacturing process of how cocoa beans transform into a delectable chocolate bar – all under one roof!
Gain a greater knowledge on the history and art in the world of chocolate and see just how it made its way into Europe at this mouth-watering Barcelona museum. After exploring the world of European chocolate stop by the gift shop or café where you can purchase the various flavors of chocolate or even taste the original Xocolata originating from the museum! Yum!
Carrer del Comerç, 36
Metro: L1 Arc de Triomf
4. Museum of Funeral Carriages
This museum is unlike any other; in fact it is the first of its kind in Europe! The Museum of Funeral Carriages is located inside the Montjuïc Cemetery and displays the beauty in how funeral customs have developed in Barcelona over the centuries. Out of the five listed this distinguished museum has a darker yet elegant charm. Presenting some of the finest antique funeral carriages and hearses, this exhibit exemplifies tradition, history and evolution. Each piece of history has importance; this happens to be one you need to see to believe.
Mare de Déu de Port, 56-58
Bus: L21  (inside the cemetery)
Exit 13 Ronda Litoral
5. Museu del Rei de la Màgia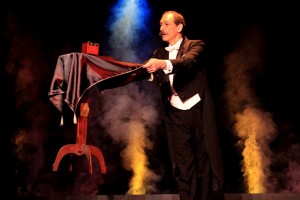 Museu del Rei de la Màgia, King of Magic, is one of Barcelona's oldest shops and museums dedicated to the mystery of magic. Founded in 1881, this enchantingly bizarre museum holds nightly theater magic shows and organizes hands-on workshops and courses designed to captivate the minds of both children and adults. Decorated in collectable items such as books, posters, photographs and antique magic tools dating back as far as the 19th century, Museu del Rei de la Màgia educates minds on the fruition of magic and its existence in Spain. Imagine having the power to dissect a magic trick before the magician says "Abracadabra!"
Jonqueres, 15
Metro: L1 and L4 stop Urquinaona