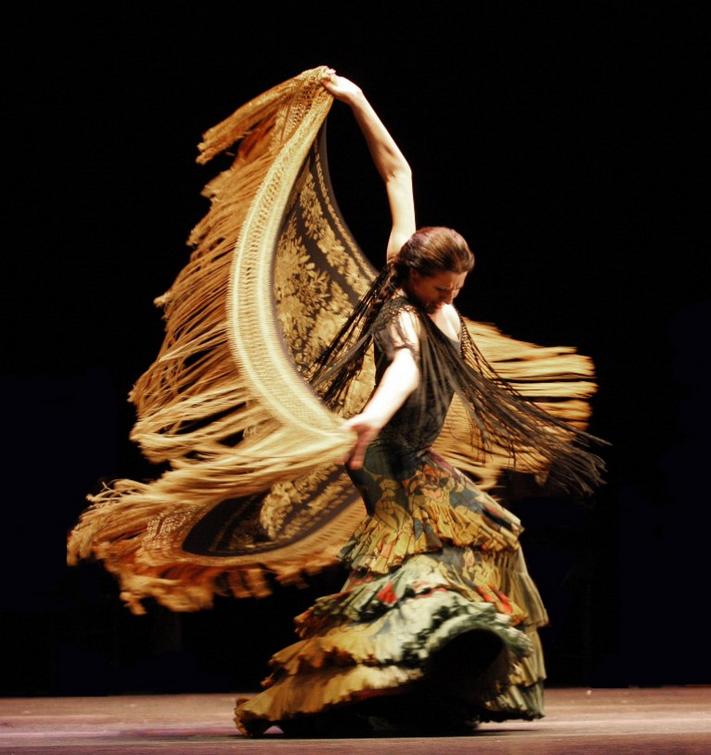 Paella and Flamenco are a common pair in Spanish culture and Barcelona offers wonderful combinations of the two in a dinner-show experience. Why not enjoy a night full of savory Spanish cuisine while being entertained by a professional, talented crew of dancers; an experience providing memories that last a life time! There are, of course, many ways to participate in the Catalan side of the culture for which Barcelona is known too, but for an evening of Spanish tradition, this dynamic duo is a great choice!
There are plenty of paella and flamenco venues in Barcelona offering live shows with tasty cuisine, so use our guide and get the lo-down on the best places out there to enjoy a traditional Spanish evening.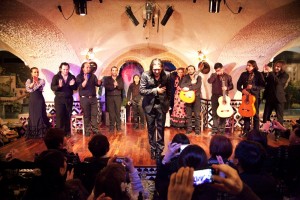 Flamenco Barcelona Tablao Cordobés
One of the best known flamenco spots in Barcelona is right on Las Ramblas. The Tablao was designed to resemble the Andalusian Alhambra Palace. Here you can enjoy an evening of admiration of the true art of flamenco.
Ranging from mouthwatering meats and fish, to traditional, tasty paella, the buffet-style dining room is sure to whet your appetite. The Barcelona flamenco show takes place in a smaller room, ensuring an intimate experience for all!
La Rambla, 35.
Barcelona Flamenco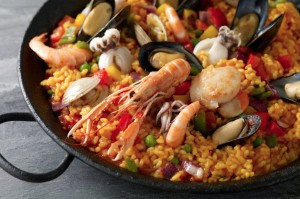 At this venue you're in for a hands-on experience learning how to cook your favorite paella in Barcelona. You will also be treated to a private flamenco performance, a rare opportunity for sure. This activity is a great way to experience and participate in some exciting Spanish culture.
Nou de la Rambla, 42.
El Patio Andaluz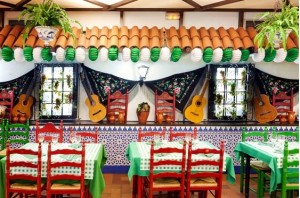 This cool Andalucian influenced hangout located in the Eixample area, is a venue filled with exotic flowers, colors, and mosaic tiles. This bright setting creates an enjoyable atmosphere when the show comes alive with all that surrounds it. Here you will be let into the classic Spanish culture with invigorating music, dance and food. No need to fret over which course to choose, your menu is set with the best paella and sangria in town!
C/ de Aribau, 242.
For a slight variation on a theme, check out what other places have on offer for different twists on food and flamenco in Barcelona.
Restaurante Palacio Del Flamenco is the place for you if you are interested in a fancier evening.  This theater is old-fashioned, beautiful, and has the perfect atmosphere if you are looking for something special. Offered here are selected menus combined with performances, and a night you'll always remember.
Carrer de Balmes, 139.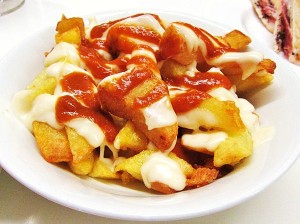 Pata Negra will serve you high-end tapas and a rustic atmosphere combined with great music. The wide variety of food offered is a tasty representation of home-style cuisine in the south.
Carrer de Càceres, 32.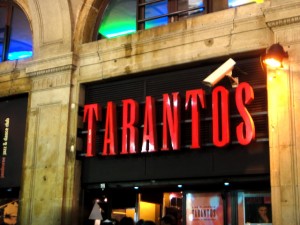 Los Tarantos, found in Plaça Reial, holds 30 minute concerts 3 times a night, offering a quick burst of Spanish culture. The location is perfect for a night of entertainment and cuisine, as it is surrounded by plenty of culinary options on this beautiful square.
Plaça Reial, 17
Choose any of these local spots and you're sure in for a memorable experience. You may even take home some inspiration to try flamenco too!