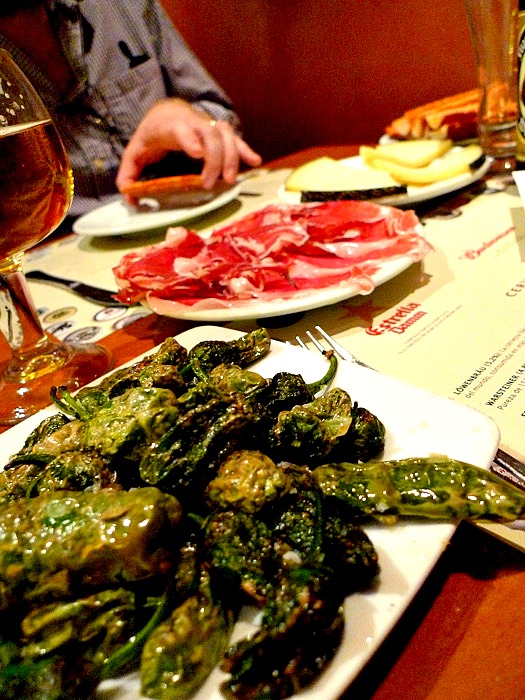 Sampling some of the fantastic Spanish cuisine is a priority for most that come to Barcelona, and one of the best ways to explore the wonderful food the city has to offer is by digging into some of its tasty tapas. Tangy patatas bravas, handmade croquettes, and fresh tomato-topped bread all ensure you'll have quite the full belly during your stay!
A tried and true way to enjoy tapas like the locals is to do a culinary 'bar crawl,' popping in to restaurants, cafés and tapas bars to try each one's offerings. The great thing about doing a tapas tour is you get the opportunity to check out some of the best sights in the city along the way! Don't worry about trying to see a great neighborhood or beautiful Gaudí building the next day – you can enjoy your sightseeing while you eat.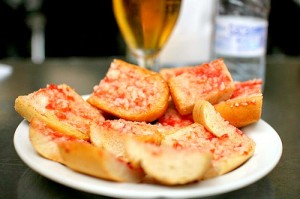 1.  Top Sight: Gràcia Neighborhood
Top Tapas Spot: Nou Candanchu, Plaça de la Vila de Gràcia, 9
Known as one of the hippest, bohemian neighborhoods in the city, Gràcia charms with its local vibe, cool shops, and intriguing architecture. Right in of one of Gràcia's beautiful squares is Nou Candanchu, well-known for serving up some of the area's best tapas. Often full with locals and in-the-know tourists, the restaurant has a great tapas selection and healthy portion sizes. Menu tip: Try one of their fresh fish dishes, their delicious tomato bread or their tasty patatas bravas.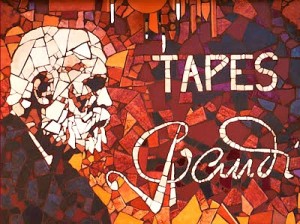 2.  Top Sight: La Sagrada Familia
Top Tapas Spot: Tapes Gaudí, Avinguda de Gaudí, 44
The spectacular Gaudí masterpiece, La Sagrada Familia, is well-known as one of the top spots to visit in Barcelona. So what better way to view it than to sample some of the city's best tapas right across the street while you gawk at its towering spires and incredible detail! Tapes Gaudí is appropriately designed to honor the architect, with quirky, colored tiles, and offers a large selection of favorites. From Spanish meatballs to mini chorizos, there's certainly enough to satisfy even the of hungriest sightseers.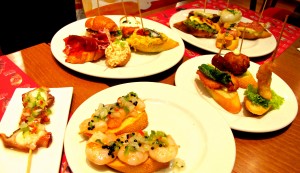 3.  Top Sight: Casa Batlló and La Pedrera
Top Tapas Spot: Txapela, Passeig de Gràcia, 58
Sticking with Gaudí (which is hard to avoid), head over to the bustling Passeig de Gràcia next. Here you'll find two more of his inspiring works, Casa Batlló and Casa Milà (or La Pedrera). The incredible façades of these two buildings are quite captivating, and their interiors are no less impressive. Now, appreciating all this masterful architecture will no doubt get your stomach grumbling, and nearby Txapela can hit the spot! A Basque-style tapas bar, it specializes in something called pintxos, which are mini tapas towers held together by cocktail sticks. Txapela's visually pleasing picture menu will aid you in your efforts to choose between the mouth-watering options, so no worries if you don't speak the language! Also be sure to get a glass of the house cider – perfect for washing down those delicious tapas.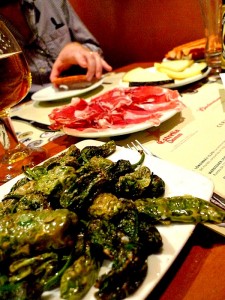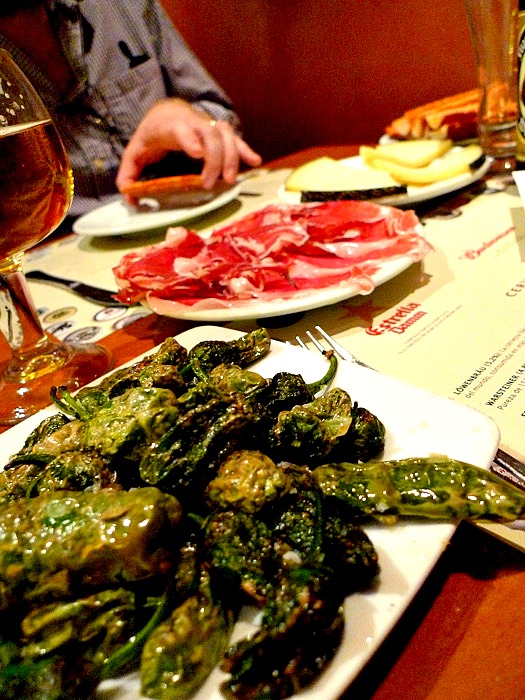 4.  Top Sight: Plaça Catalunya
Top Tapas Spot: Cervecería Ciudad Condal, Rambla de Catalunya, 18
While Passeig de Gràcia certainly bustles, Plaça Catalunya is the heart of the city. This gateway to all things Barcelona is a perfect place to rest on your route…and eat more wonderful tapas! The cool Cercevería Ciudad Condal is a great place to chill, sip on a thirst-quenching beer, and sample a Catalan tapa. You'll also enjoy the walk up to the bar – the elegant Rambla de Catalunya offers beautiful architecture and some trendy shopping.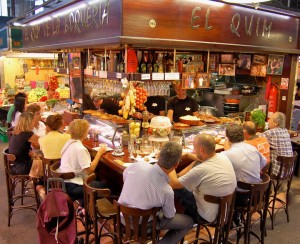 5.  Top Sight: The Boqueria Market
Top Tapas Spot: El Quim de la Boqueria, Mercat de La Boqueria, Las Ramblas
The award-winning Boqueria Market is certainly not a bad spot to hit up next on your tapas tour through Barcelona. Once named the best market in the world, this food-lover heaven is an unforgettable place, with an unending array of beautiful produce. In the center of this gastronomical jungle you'll find El Quim de la Boqueria. This delectable tapas joint is in itself quite the experience – sit atop a comfy stool and watch the chef work his magic creating some Catalan specialties right before your eyes!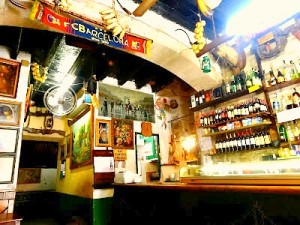 6.  Top Sight: The Gothic Quarter
Top Tapas Spot: Tasca el Corral, Carrer Mercè, 17
The Gothic Quarter in Barcelona is an intriguing area of with a series of winding streets that create a world of its own. Hidden deep inside 'El Gótico' is Tasca el Corral, an old Barcelona tapas bar where the word 'rustic' wouldn't come close to capturing its historic and quirky feel. Hanging from the ceiling are big hunks of ham, old dusty bottles and creaky barrels line the walls, and faded photographs and trinkets fill the place with nostalgia. The tapas served here are delicious and unique in their own right, with the meat ones being some of the best around.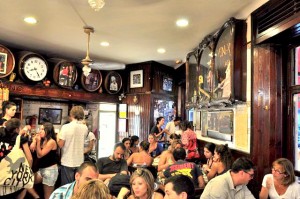 7.  Top Sight: Barceloneta and the beaches
Top Tapas Spot: Jai-Ca, Carrer Ginebra, 13
As it used to be the old fishermen's neighborhood, Barceloneta today still maintains its seafaring feel. Of course, having Barcelona's best beaches right nearby helps to give visitors a true Mediterranean experience. Exploring the seaside streets really works up an appetite, so head to Jai-Ca to get your tapas fill. This buzzing Barcelona tapas bar is a local favorite, so expect to be in tight quarters during your meal, or a wait to secure a table. However, as always, the locals never steer you wrong! The tapas here are mouth-watering, and the proximity to the salty Mediterranean waters provides this restaurant with plenty of fresh, fishy dishes. Try the pescadito frito or the salpicón de gambas to taste some real seafood treats!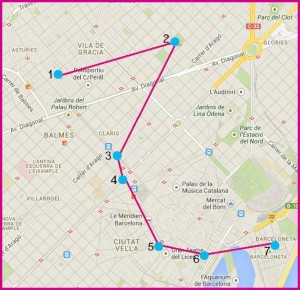 So there you have it! The top sights of the Catalan capital combined with some top tapas! A great way to spend a day in Barcelona!