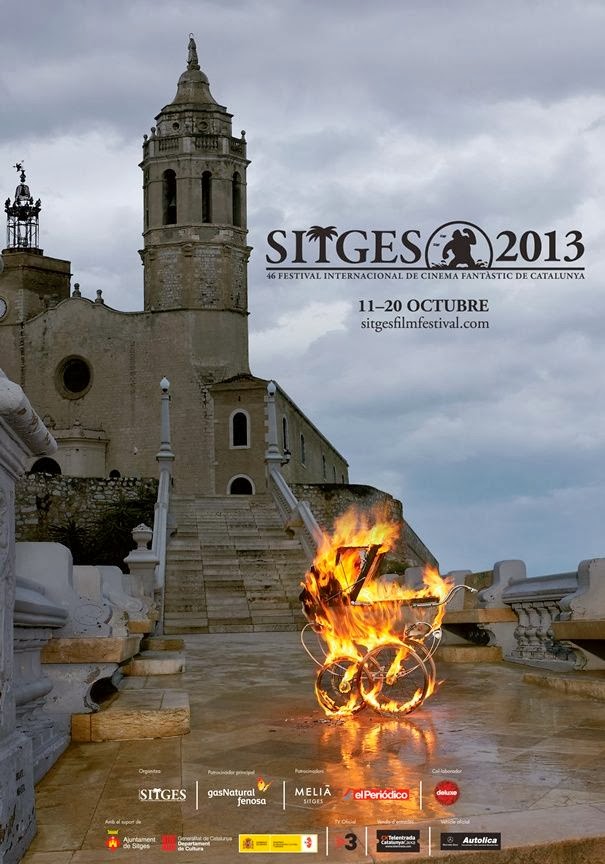 Wish to lose yourself in the world of horror and fantasy, even if just for a few hours? If so, make your way to the annual Sitges Film Festival! Considered to be the top-of-the-crop in the world of fantasy flicks, the Festival Internacional de Cinema Fantàstic de Catalunya, to give it its full title, takes place in the coastal town of Sitges, situated just outside of Barcelona. With everything from exhibitions to screenings sure to satisfy those who enjoy a good scare, this festival has all the very best in up-and-coming Spanish and International movies, as well as a range of activities to take part in.
WHEN: Friday, October 11th to Sunday, October 20th 2013
WHERE: Various locations in Sitges, get there by Renfe Train or Bus
Do you really know them?
Every year the festival has a different theme and the 2013 edition promises to be another corker. Focusing on the idea of 'the evil residing within those closest to you' as seen in Polanski's 'Rosemary's Baby', we're in for a real scare with some of this year's movies!  The 2013 poster makes reference to Polanski's film with its image of a burning pushchair. Very creepy indeed!
Mingling with the stars!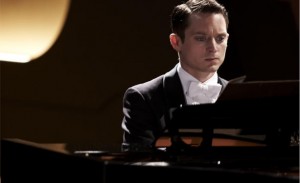 The Sitges Film Festival is not only a hot spot to be for those looking to catch the latest in fantasy and horror productions, but also a great event for those who wouldn't mind rubbing shoulders with celebrities! Over the years the festival has been known to welcome starts such as Anthony Hopkins, Jodie Foster, George A. Romero, Cameron Diaz, Sarah Michelle Gellar and John Landis, to name but a few. This year, Elija Wood will be in town with his latest film, Grand Piano, being the festival's opening piece.
And the Award Goes to…
There are an infinite number of film screenings over the 10 day event, showcasing the usual zombies and vampires as well as works by up-and-coming directors and vintage classics too – this year sees the screening of The Wizard of Oz in 3D! The showcased works are divided into various fantasy-horror categories which even include science fiction, comedies, animations (with Japanese works taking centre stage this year) and documentaries (such as this year's eagerly awaited Blackfish), so you're sure to find something to suit you. What's more, awards will be handed out to those newcomers showing signs of hot talent, as well as tributes to those big names we already know and love.
Walk Like a Zombie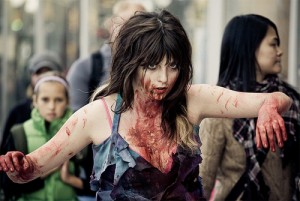 One of the most famous activities during the Sitges Film Festival is undoubtedly the Zombie Walk! Enjoy the fun on Saturday October 12th as you dress up like the living dead and stumble along the streets of Sitges. This free event even offers a make-up zone for those who wish to make their Zombie-daze a truly memorable one. What's more, after this spine-tingling gathering, there will be a free beach party, where all are welcome – dead or otherwise…
For more information on tickets and a full schedule of events, visit the Sitges Film Festival Website