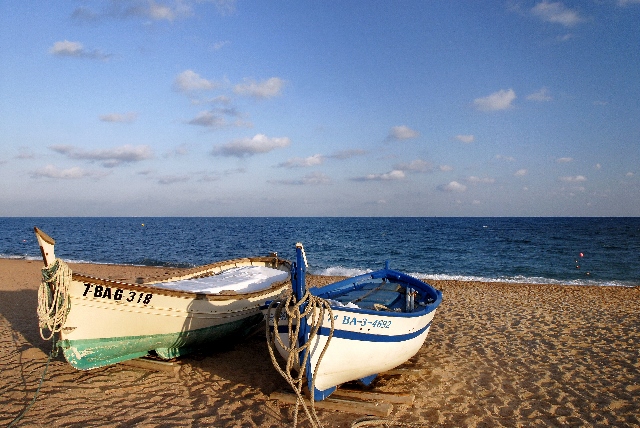 Despite all its incredible attractions and wonderful activities, staying in a large city like Barcelona can sometimes make you feel… crowded. So when you need a quick escape from the hustle and bustle of the Metropolitan lifestyle, then a day trip is just what the doctor ordered. Whether you're looking for some beach fun, picnics in the park, or just a breath of fresh air, we suggest heading just outside the city limits to a vacation paradise known as El Maresme.
El Maresme is a coastal region located between Barcelona and La Selva. Situated right on the Mediterranean, it can take as little as 20 minutes to get to Maresme from Barcelona city center by train. The area is well known for its lovely beaches and excellent leisure facilities, and plays host to a variety of activities for the whole family to enjoy.
Who's up for sandcastle building?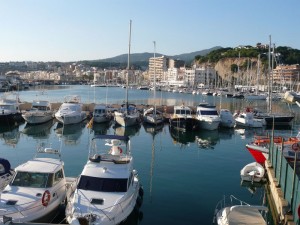 El Maresme is home to pristine, never-ending beaches and there are plenty of them to choose from. If tranquility and relaxation are what you're looking for, then a stop at Garbí Beach in Maresme is a must. This spot defines the term beautiful and has been acknowledged as such by receiving the blue flag of quality each year since 1994. This is the perfect place to kick back and enjoy some hot Mediterranean sunshine.
The nearby beaches of Calella and Sant Pol de Mar are also well worth visiting. With their gorgeous, crystal-clear coves and wonderful whitewashed towns they are little Mediterranean paradises. Don't forget your camera – these spectacular locations are a photographer's heaven! Or, if infinite sandy stretches are more your thing, then be sure to head to Pineda de Mar. With over 3km of beach to enjoy this place is ideal for a long seaside stroll!
Gastronomic delights in Maresme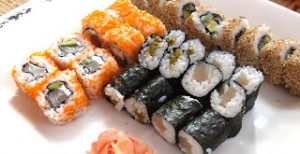 Not only is Maresme known for its magnificent beaches, it has also built a reputation around its quality gastronomy. If you're visiting during the warmer months of the year, we recommend heading to one of the 'Jornadas gastronòmiques del tomàquet' (tomato festival celebrations) held throughout the region from the 18th of July until the 31st of August. The festival focuses on traditional dishes based on the locally grown tomatoes which come into their own every summer. Delicious!
There are also numerous restaurants in Maresme influenced by a variety of regions and cultures. Why not try out some authentic Japanese cuisine at Minato in El Masnou, where veteran chefs native to the Japanese islands prepare the freshest and most unique Asian dishes in the area. Or for something a little more casual, we recommend checking out Cantina Cantinflas, located in Malgrat de Mar, which serves superb Mexican-inspired cuisine on the cheap. Fancy something really special? Then dine in style at three Michelin star restaurant Ruscadella in Sant Pol de Mar, which specializes in local, seasonal products prepared to the highest standard.
Any culture vultures out there?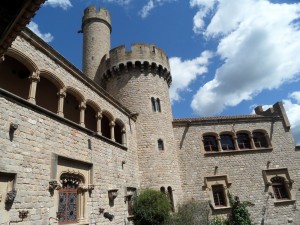 Due to its wide ranging influences from many regions of Spain, Maresme is a fascinating area to come and visit. Its long maritime history has left its mark on the area and has become intertwined with local traditions and customs. In Canet de Mar there is a lovely historical seaside tour offered, 'Visiones de Gente de Mar', which covers some of the most important locations from the area's seafaring past.
The Arenys de Mar Museum is also a great spot for people of all ages to discover some local culture. The museum is divided into two different sections, one designated to lace designs and one to housing mineral exhibits, both of which are closely linked to the region's past. Or, if classical music is your thing, then don't miss the Santa Florentina Music Festival, held in a perfectly atmospheric medieval castle in Canet de Mar until the 17th of August each year.
Get out there!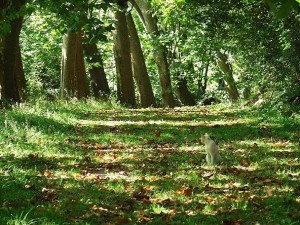 Feeling active? Then we recommend heading to some of the area's natural parks. The Parc del Montnegre i el Corredor is a particularly beautiful area and there is even a fun Segway Adventure tour available, so you can really see the natural beauty of Maresme in style! Or if you've brought the kids with you on a family holiday then head over to Parc de Francesc Macià in Malgrat de Mar. This massive park is home to plenty of green space, plus some weird and wonderful statues and constructions – a fairytale adventure that will keep the little ones amused for hours!
Regardless of your interests, Maresme is the ultimate destination for a day trip outside Barcelona or even a weekend adventure. On your visit you will have the opportunity to experience diverse and enjoyable activities and attractions. Whether you wish to laze around in the Mediterranean sun on one of the many beautiful beaches, have a taste of some incredible cuisine, visit and observe the local culture, or do it all, a day trip to Maresme is ideal for escaping the city for a while!
HOW TO GET THERE: The Renfe R1 Cercanías train runs around every 15 minutes between Barcelona and the Maresme area and is easy enough to get to grips with. You can get on at Barcelona Sants, Plaça Catalunya, Arc de Triomf and El Clot-Aragó stations and hop off just about anywhere along the Maresme coast.