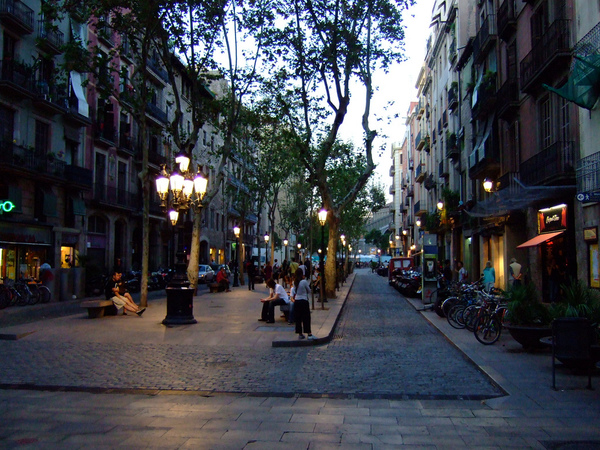 El Born, also known as La Ribera, is said to be one of Barcelona's coolest neighborhoods and is home to some of the most magnificent museums, authentic bars and divine clothing boutique stores in the city. Lose yourself in the maze of streets in this Old Town 'barrio' of the Catalan capital. The narrow, yet inviting, alleyways, featuring some fascinating architecture, are perfect for discovering new tastes, unusual souvenirs and clothes to suit every style. All of this paired with an energetic and contemporary atmosphere makes El Born a distinctive 'must-see' on your trip to Barcelona!
Architectural Awe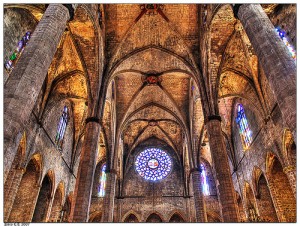 This distinctive neighborhood is home to some of the most recognized architecture in the city, as it hosts several buildings which capture the purest forms of both Catalan-Gothic and Modernist architectural designs. One of these is the grand Basílica Santa María del Mar, a building that should undoubtedly be on your 'places to see' itinerary. Constructed in an astonishing 55 years, this is the only church ever to be completed in Barcelona, and a favorite amongst locals and tourists alike.
How to get there: Pl. Santa María. Metro Station: Jaume I (L4)
At the other end of the spectrum, one will find the Palau de la Música Catalana, widely respected as one of the most representative buildings of Catalan-Modernist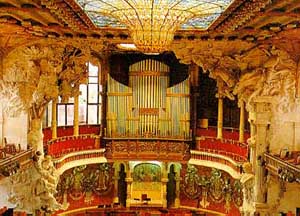 style. Technically, not located in the El Born 'barrio', this masterpiece can be found in the neighboring Sant Pere area, which is merely a short stroll away, and should be atop your 'must see' itinerary. This building holds significant value as it houses the headquarters of the Orfeó Catala, a century old institution formed to support Catalan music and culture. The impressive designs on the inside are particularly breathtaking, as sculptures decorate the walls from floor to ceiling, with perhaps the most famous face being that of Beethoven himself. This magnificent building has played host to hundreds of world-famous artists over the years, including Pablo Casals, Artur Rubinstein and Alban Berg's Concerto for Violin and Orchestra, which made its world premiere at this venue in 1936.
How to get there: C/ Sant Pere. Metro Station: Urquinaona (L1 or L4)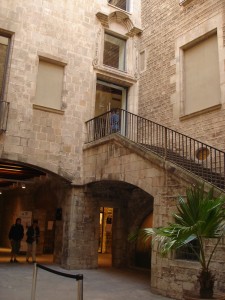 Whether you are an art connoisseur or just one of the many millions who find tranquil inspiration in viewing paintings and various other art forms, a visit to the Picasso Museum is most certainly for you! Located at the center of five medieval palaces in El Born, this homage to an amazing artist will transport you back to Medieval Barcelona! Housing more than 3,800 of Picasso's works, a trip to the museum will clarify the deep relationship he shared with the city of Barcelona, and how it ultimately influenced his world renowned artistic style!
How to get there: C/ Montcada 15. Metro Station: Jaume I (L4)
Divine Delicacies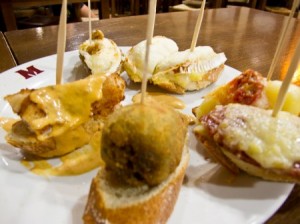 If all that sightseeing has left you famished, rest assured, the options of eateries in El Born will satisfy every palate! Stroll down to the famous El Xampanyet for some traditional tapas and sparkling white wine. Family owned since the 1920s, this Barcelona bar is popular with the locals and offers a variety of Spanish snacks including seafood, ham and the house special, anchovies. Take a step back in time and enjoy the treats at this renowned locale, but don't forget to order the Cava!
How to get there: Carrer de Montcada, 22. Metro Station: Jaume I (L4)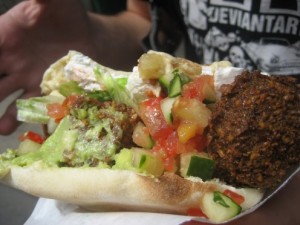 For all those Vegans out there, no need to worry….El Born caters to all. Cat Bar offers a delicious Vegan experience, with an extensive menu that includes vegan beers, vegan wines and the most delectable vegan burgers, even the meat eaters will leave satisfied! With live music on display, this bar offers the perfect backdrop for a dinner on the town.
How to get there: C/ Boria, 17. Metro Station: Jaume I (L4)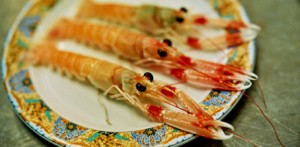 For a more upscale experience, and some of the best seafood in Barcelona, look no further than Passadis del Pep. Founded in 1979, this establishment has gained notoriety for its wide range of dishes ranging from Iberian cured ham, to baby squid with garlic and white rice to a satisfying seafood casserole!
How to get there: Pla de Palau, 2. Metro Station: Barceloneta or Jaume I (L4)
Sensational Shopping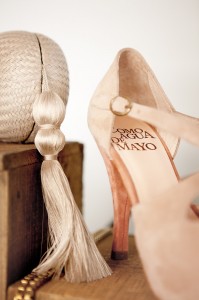 In need of some retail therapy? El Born is home to some of the quirkiest stores and distinctive designer boutiques in Barcelona. Located in the heart of the Born district, you will find Como Agua de Mayo. This  one-of-a-kind store does not only offer some of the most exclusive designs, but it is a shoe-shoppers dream! Think of yourself as a younger Carrie Bradshaw, on a stricter budget? If so, a trip to Como Agua de Mayo will surely satisfy your craving for fabulous footwear! With some of the most exquisite female clothing, jewelry and of course, shoes, by designers including Ailanto, Josep Font and Pedro García, you will not leave empty handed. Not to mention the silk socks, pearl or ribbon necklaces, or the embroidered gloves….a shopping session is in order!
How to get there: C/ de l'Argenteria, 43. Metro Station: Jaume 1 (L4)
How to get there: C/ Avinyó, 7. Metro Station: Liceu (L3) or Jaume I (L4)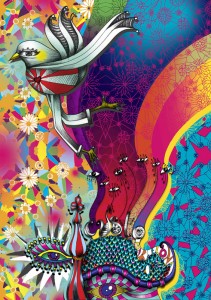 For the more daring and extroverted fashionista, Custo is sure to satisfy your latest clothing desires. With a line that reflects the vibrant youth in Barcelona, designs range from multicolored dresses to bright and cheerful stockings. And, if the outfits seem too extreme, Custo also has its own range of perfumes, including fragrances for men, so there's no excuse to miss out on a trip to this beautiful Born boutique!
How to get there: Pl. Olles, 7. Metro Station: Jaume I (L4)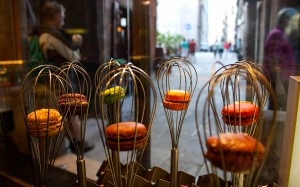 After a long day in the city, you may find yourself in need of some energy! Don't worry, the bubbly barrio of Born has one more memorable stop for your shopping experience. The one-of-a-kind experience that awaits you at the Bubó 'pastisseria' certainly goes unparalleled. With a design best described as bold, quirky and simply innovative, this store offers souvenirs in the form of glittering macaroons, exquisite stacks of chocolate confections and sugar encrusted marshmallow bonbons. We dare you not to enjoy!
How to get there: C/ Caputxes, 10. Metro Station: Jaume I (L4)
Whether you consider yourself an art connoisseur, a history buff, a fashionista or simply a tourist looking to experience all that Barcelona has to offer, El Born offers a taste of the finest elements in the Catalan capital. You could even rent one of the many Barcelona apartments in El Born for your trip and enjoy the astonishing architecture, delicious delicacies and bodacious boutiques that comprise this lovely neighborhood everyday!
Check out this Apartment Barcelona Video Guide to the El Born district!