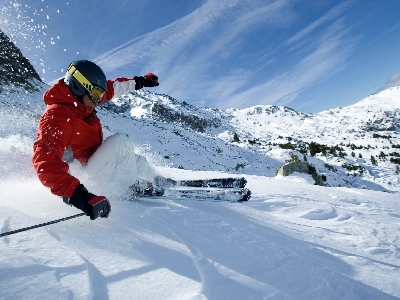 Though Barcelona is known for its summer beach activities, a winter vacation in the Catalan capital will not leave visitors unsatisfied. Barcelona is conveniently located amidst various popular ski locations offering winter activities, snow sports and natural environments just outside the city. Stay in one of the many Barcelona Apartments only a few hours from the stunning Pyrenees Mountains for easy access to many ski resorts.
Andorra: Grandvalira
3 Hours from Barcelona- Beginner to Extreme Skiers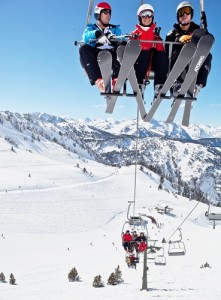 Andorra, a small Catalonian country only a few hours north of Barcelona, is home to many ski resorts scattered throughout the Pyrenees. Grandvalira Andorra is the largest of these resorts, both in Andorra as well as in the Pyrenees. Grandvalira is connected to six smaller ski resorts and villages in Andorra: Pas de la Casa, Grau Roig, Soldeu, El Tarter, Canillo and Encamp, making the trip to the mountains suitable for skiers of all ages and expertise. In total Grandvalira offers 65 lifts to 110 slope runs, 4 freestyle snow parks, and various activities including igloo building and snow motor biking. And if that's not enough, the park will play host to the Ladies Alpine Ski World Cup this February. The best way to get to Grandvalira is to drive or take a coach. There are 2 major coach lines that can pick you up at Barcelona El Prat Airport, and deliver you to the slopes in 3 hours. Visit Grandvalira's website for more information.
Girona: La Molina
2 Hours from Barcelona- Beginner to Advanced Skiers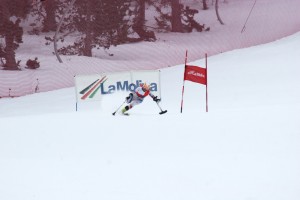 La Molina, located only 2 hours north of Barcelona, is another great option for eager snowbunnies. The resort, situated in the Pyrenees near the French border, offers guests a multitude of ski runs as well as tubing, sledding, and a tree adventure ropes course. La Molina is easily accessible by train, bus, and Renfe Rodalies and Sagales Bus Company offer great deals on transportation. To take the train from Barcelona, guests can take the "Tren-Blanc" or the white train, from Plaça Catalunya, at 06:10 during the weekends between January and April. For a one day journey, guests can then re-board the train at La Molina at 17:50 dropping skiers back in Barcelona by 20:14. Visit La Molina's website for more information.
France: Font-Romeu
2 Hours from Barcelona- Beginner to Advanced Skiers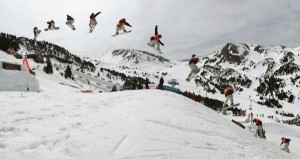 If you're looking to get out of Spain for the day, Font-Romeu on the French side of the Pyrenees is another great option. Only a 2 hour drive from Barcelona, the historic town offers skiers 40 runs, over 3000 hours of sunshine a year, and one of the biggest snow making operations in the Pyrenees. Similar to Grandvalira, Font Romeu is linked to 8 other Neiges Catalanes ski resorts: Bolquère Pyrénées 2000, Cambre d'Aze, Cerdagne Puigmal, Formiguères, La Quillane, Les Angles, Porté Puymorens and Puyvalador. These all can be accessed through Font-Romeu at an additional ski pass price. Visit Font-Romeu's website for more information (only available in French).
Ribes de Freser: Vall de Nuria
1.5 Hours from Barcelona- Beginner Skiers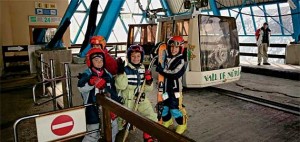 In addition to the larger stations, many smaller ski resorts for children or less experienced skiers can be found near Barcelona too. With 10 slopes and 2 lifts, Vall de Nuria is a perfect alternative for beginners. Less than a 2 hour drive or train ride from Barcelona, Vall de Nuria can be accessed through Renfe Rodalies and the "Tren-Blanc." Just as to arrive at La Molina, guests can board the train at 06:10 in Plaça Catalunya on weekends between January and April. Visit Vall de Nuria's website for more information.
If you are coming to Barcelona, and in search of a fantastic winter day trip, or even a weekend getaway in the spring, keep these ski resorts in mind. Each one offers various packages and excursions depending on the length and activity level of your stay. Choose from one of the many apartments in Barcelona close to the train stations in the city, and come you can return easily and conveniently to a comfortable home-away-from-home after a great day on the slopes.