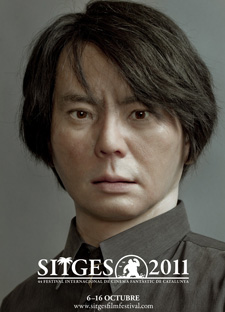 If you´re a horror film fanatic or a sci-fi movie geek, no doubt you will have already heard that the annual Sitges Film Festival is the one celebration of cinema you cannot miss. But for those of you who aren´t savvy to the wonders of the number one fantasy film festival in the world, let us tell you a bit more about this spectacular event happening this month,  just outside Barcelona.
Originally named the International Week of Fantasy and Horror Movies, the 2011 festival will take place from October 6th to October 16th – just in time to get your spooky senses tingling for Halloween! As well as showcasing up and coming horror and fantasy films, the event demonstrates the latest in today´s technological and audiovisual cinema production. It is also a great attraction for some of Hollywood´s biggest actors, producers and directors including Quentin Tarantino, Cameron Diaz and twilight star Kellan Lutz, to name a few.
This year will be the 44th annual festival with a theme that centres around artificial intelligence, marking the 10th anniversary of Steven Spielberg's film ´A.I.´ Appropriately, the first film to be presented at the festival will be ´Eva,´ a thriller directed by Barcelona´s own Kike Maíllo, focusing on a robot inventor and his painful struggle to complete his project.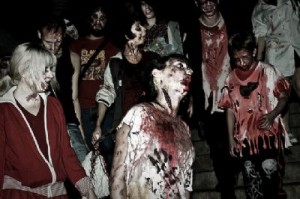 As well as movie screenings which push the boundaries of reality in both script and special effects, one of the highlights of the festival is the Sitges Zombie Walk. This year, on October 14th, the streets of the small, picturesque town will fill to bursting with groaning, moaning movie-lovers disguised (quite impressively) as the living dead. The walk will begin at 20:30, led by the stars of the film ´Juan de los Muertos´ and will be followed by a free beach party!
Tickets to the SITGES International Fantastic Film Festival of Catalonia (to give it its full title) range from 4 Euros to 295 Euros and are available online at www.servicaixa.com or from the Sitges box offices. If you are staying in Barcelona and don´t want to miss this fantastic event, RENFE trains run frequently to the town from Barcelona´s Paseo de Gracia station. Alternatively, a great option would be to stay in a Sitges apartmentwhere you can be close to all the action the festival has to offer. For more information on how to purchase tickets, a full list of screenings and how to get there visit www.sitgesfilmfestival.com/eng.