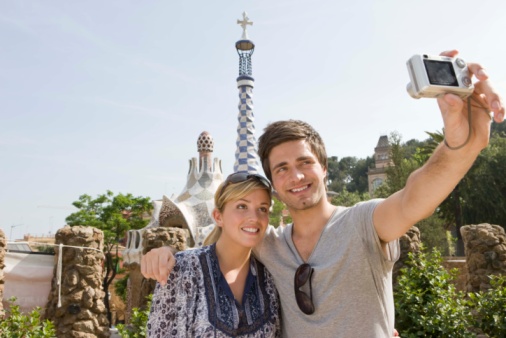 Don't have plans for Valentine's Day? A city booming with love of all ages, Barcelona is the perfect romantic getaway for couples this February. With many cozy Barcelona apartments ideal for two, and these enticing activities, any couple would be crazy not to celebrate here in the city. Read on for some great options for your perfect San Valentin in Barcelona…
Aire de Barcelona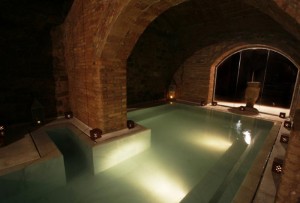 Relax your mind, body and spirit in a restored ancient public bath located in the heart of El Born neighborhood. Here, you and your partner can dip in various ancient wells that were once part of the water reserve in the old city. Let yourself dive into the historical tradition of relaxation and rejuvenation. Aire de Barcelona is home to 3 different baths: a temperate bath known as El Templarium (36⁰C), a hot bath named El Caldarium (40⁰C), and a cold bath called El Frigidarium (16⁰F). Aire de Barcelona also offers various packages of massages and aromatherapy if you fancy pampering yourselves a little bit more. You can make your reservations on the Aire de Barcelona website.
Wine Tasting for Two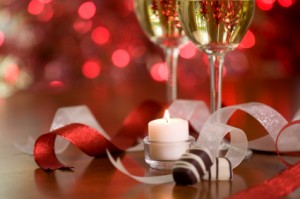 Enjoy a unique private tour of a local vineyard with your partner. Lifestyle Barcelona has provided a tour for two where you can experience the natural harmony of man, land, vineyards and vintage, along with romantic views of the coast. Your tour begins with a private 4×4 tour around a family-owned, organic vineyard, you will then head indoors for a tour of the winery and the Cava Nova to learn more about their "transparent" wines and cavas. After the tour, you will enjoy a tasting and pairing lunch overlooking the lush vineyards and the glistening blue waters of the Mediterranean Sea. To book this unforgettable excursion, couples can visit Lifestyle Barcelona's website.
Flamenco Show

Flamenco shows aren't a typical Catalan tradition compared to the rest of Spain, but there are still some places where you can watch high quality, authentic shows. We recommend treating your other half to a night at BarcelonayFlamenco. In more than 10 years their two main shows, Opera & Flamenco and Gran Gala Flamenco, have been enjoyed by millions. A perfect way for you and your partner to end Valentine's Day.
Montiel Restaurant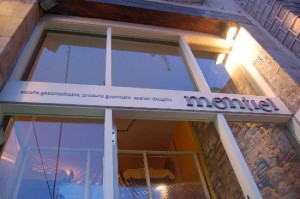 Looking for an intimate restaurant with a romantic feel? Located in El Born, Montiel Restaurant prides itself on offering couples a taste of Spain. With dishes from around the country and over 80 different wines from small Spanish producers, guests will not be left unsatisfied. The eatery is known as a ¨painter's restaurant¨ and showcases local artists' works on the pleasant brick walls, providing an authentic and welcoming experience without the cliché Valentine's Day feel. Known as one of the best date spots in Barcelona, this is a must for couples looking for a bite to eat. Visit Montiel's website to get a sense for yourself.
Barcelona Apartments for Two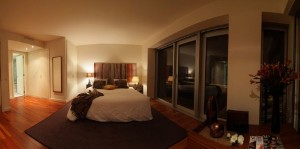 At the end of a long, passionate day in the city, you and your partner will no doubt want to come back to an accommodation that feels like home. There are many options for staying in Barcelona, but the best by far would be to rent an apartment. Curl up on the sofa with your loved-one and a good film, or prepare a romantic meal in your fully-equipped kitchen. With more privacy and space than a hotel, there are hundreds of fantastic choices for your Valentine's Day break, including sea views apartments in Barcelona with stunning views of the Mediterranean, as well as some cozy apartments for two located in El Born.
So, if you're coming to Gaudí's city for a romantic getaway, you most definitely will not be disappointed. With activities all around the Catalan capital designed with couples in mind combined with the perfect apartment for two, enjoy a Valentine's Day celebration you will never forget in Barcelona.