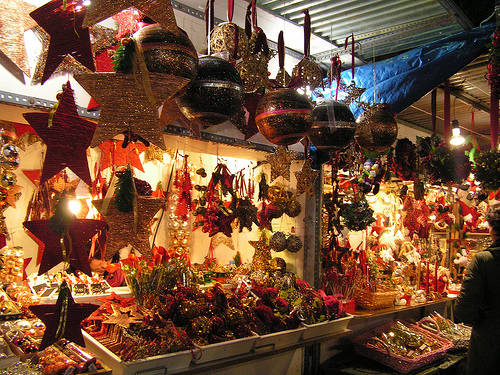 Thinking of Barcelona for your winter break this year? Great choice! Though the temperature cools off in the Catalan capital somewhat, the atmosphere certainly warms up as colorful Christmas lights illuminate the streets, preparations for the arrival of the Three Kings are made, and sweet treats can be found around every corner. So, to help you make the most of your wonderful winter in Barcelona, we've put together a guide to the best events and activities set to hit the city this season.
Exciting Events this Winter
La Fira de Santa Llúcia: Head to the Catedral de Barcelona this winter and pick up some unique Christmas trinkets from this massive outdoor market. This fair features over 280 stalls boasting everything from hand-made gifts, to traditional nativity scene figurines. It's sure to bring you plenty of holiday cheer! Open until December 23rd.
New Year's Eve: Barcelona is hands-down one of the best places to be while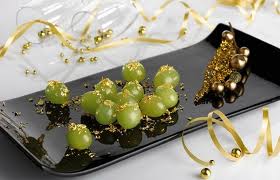 ringing in the New Year. Whether you prefer to dance the night away at cool clubs like Danzatoria and Shôko or spend the night admiring the incredible Montjuïc Magic Fountain and firework show, Barcelona has a NYE celebration for everyone. No matter where you end up, be sure to partake in the Spanish tradition of eating 12 grapes – one each time the clock chimes – as you countdown to 2018!
Three Kings Parade: On the night of January 5th, the Three Kings,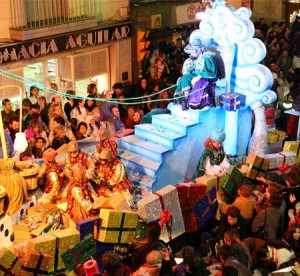 Balthasar, Gaspar and Melchior, head to Barcelona in a giant parade. They arrive at Port Vell on the Santa Eulàlia boat to greet the excited children, then travel a massive 5km around the city center, throwing candy from their floats! Starts around 5pm at Moll de la Fusta and ends around 9:30pm near the Montjuïc Magic Fountain.
El Día de Los Reyes: January 6th is a magical day in Barcelona, much like our Christmas Day. On this day, families and loved ones continue celebrating the arrival of the Three Kings as they enjoy feasts, open gifts, and play holiday games. One great tradition comes when a dessert called the Roscón de Reyes is served. This sweet cake is topped with a crown and filled with crème, plus two hidden elements: a small king figurine and a dried bean. The story goes that if you find the king in your portion, you get to wear the crown. If you find the bean, you have to pay for the dessert!
Winter Activities for All
Snow Sports near Barcelona

Though Barcelona is better known for its warm weather activities, the region of Catalonia is equally as exhilarating in the wintertime! Enjoy skiing, snowboarding, igloo building, and snow biking with a day trip to Grandvalira Andorra resort or La Molina in the Catalan Pyrenees.
Snow sports not your forte? Try ice skating instead, as there are lots of ice rinks dotted around Barcelona to master your skills!
Creative Catalan Traditions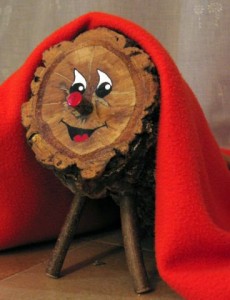 The people of Catalonia have some interesting holiday traditions which can be seen throughout the city in December and January. Two of our favorites are the Tió de Nadal, aka the Caga Tió, and the Caganer. In the tradition of Tió de Nadal, December 8th marks the date when children start "feeding" the Caga Tió, which is best described as a log with a painted smiley face, wearing a blanket. On Christmas Eve children attack the Tió with sticks until he `poops´ presents and candy. Unusual, but fun!
The Caganer is a small ceramic figurine which can be seen squatting with his trousers down. It is normally hidden in nativity scenes, and kids enjoy searching for this little guy in amongst the more familiar characters. The tradition of the Caganer began in the 18th century and he is said to bring luck by fertilizing the earth.
Delicious Winter Treats
Beat the cold by warming up with some traditional Spanish and Catalan dishes this season in Barcelona! Sopa de Galets is a flavorful soup full of giant pasta shells, which is traditionally eaten on Christmas Eve. On December 26th, the day of Sant Esteve, we recommend you try some cannelloni, traditionally made from left-over meat from Christmas Day. But, if dessert is more your level, sink your teeth into some turrón (nougat in various flavors) or some delicious chocolate con churros: a thick hot chocolate accompanied by thin doughnuts dusted with sugar.
Family Time in Barcelona
If you're travelling with children to Barcelona this winter, be sure to look into Les Festes de Santa Eulàlia. This lovely celebration, also known as La Laia Festival, will take place in February, and will be centered on fun activities for youngsters. This will ensure tons of family time in an atmosphere that the kids will love. You can also see the parade of the Gegants (giants) and the Castellers (human towers), too.
Accommodation for your Winter in Catalonia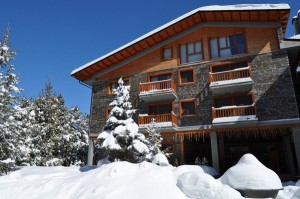 So, if you're planning on spending some time in Barcelona this winter, AB Apartment Barcelona have plenty of centrally located apartments and apartments for large groups, perfect for a cosy winter city break!
Psst… their check-in office is open 24 hours, 365 days a year meaning you can even spend Christmas Day in Barcelona!
Thinking of coming to Barcelona this winter? Drop us a comment below and let us know what exciting things you're looking to get up to this season!