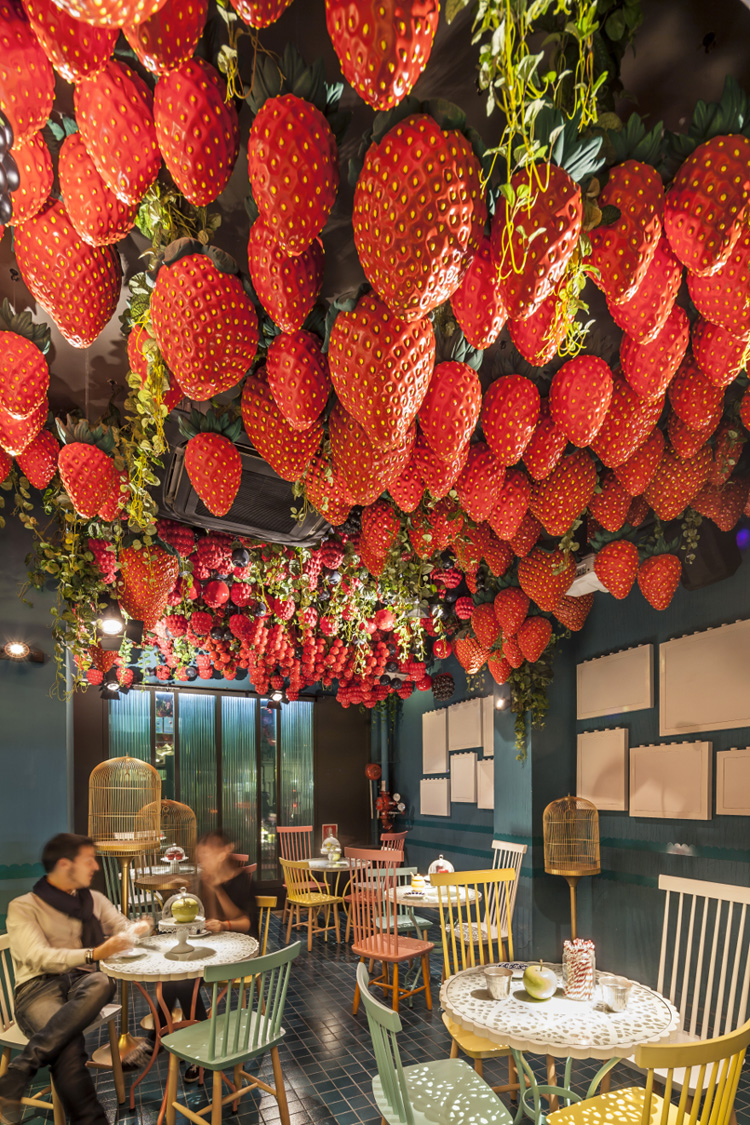 Whether you need a small pick-me-up throughout the day or want a sweet to top off your evening, Barcelona offers many great places to go. There are many options ranging from the classic gelato to a fully fledged dessert meal. To make the choice of where to go easier, here is a list of 5 fantastic places try.
Travel back in time to your childhood dreams with La Dolça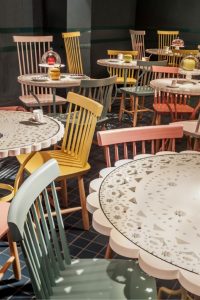 With its fairytale décor and unique decoration, La Dolça will certainly take you back to your childhood daydreams. The shop has been designed to be reminiscent of stories like "Alice in Wonderland" and the world of Willy Wonka. Everything in the shop will remind you of this from the doll shaped tables to the berry and floral covered ceiling.
Coming from Albert Adrià, brother of the world famous chef Ferran Adrià, it's no wonder this sweets shop has such a distinct and fun feel. It is connected with Adrià's restaurant Tickets, a restaurant rated number 29 in the World's 50 Best Restaurants. Between this top restaurant and sweet shop, there will certainly be something for everyone.
How to Get There: Metro – Poble Sec (L4)
Stop over at Escribà for some well crafted sweets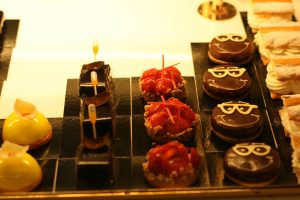 Having been open since 1906, this pastry shop has truly made its name here in Barcelona. With generations of experience in his family as well as having studied in Paris, owner Antoni Escribà is now known internationally as a confectionery icon.
On top of crafting cakes and pastries for big events and celebrities, they have two locations around Barcelona. They are a perfect place to grab something sweet or a flavorful breakfast. It surely will not disappoint.
Even though the treats here may be a little pricier, the quality of the desserts make it all worthwhile. It 's a Barcelona must see for foodies and non-foodies alike.
How to Get There: Metro – Urgell (L1) (Gran Via location), Liceu (L3) (Rambla location)
Treat yourself to a full dessert meal at EspaiSucre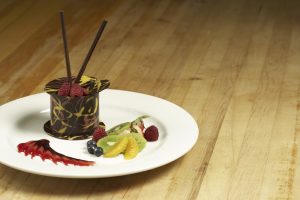 As a restaurant for sweets, this place is guaranteed to please any sweet lover. With a fun style of menu and a modern décor, your trip here will will be a full experience. You order by picking a specific menu that comes with wonderful collections of desserts. It will remind you of the childhood dream to have a dinner full of sweets.
The dishes are a playful mix of creativity and pastry that will make you think you are eating a piece of art. There are well paired wines for each part of the menu. Expect the set menus to range from 35€ to 55€.
How to Get There: Metro – Jaume I (L4)
Get a cone of authentic Italian gelato at Gelaaati Di Marco Barcelona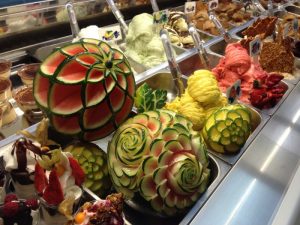 For those who cannot get enough gelato, Gelaaati Di Marco is a great choice. Offering 25 flavours, there is something for everyone. Spruce up your ice cream choice with a waffle or crêpe for a bigger treat. Each flavor is made daily to preserve the authentic Italian taste of the gelato. Made with the best ingredients and without dyes or hydrogenated fats, the ice cream tastes as fresh as it can be. Being popular and well rated, this is certainly a good choice for an icy treat.
How to Get There: Metro – Jaume I (L4) or Liceu (L3)
Try a well rated pastry from Il Forno Barcelona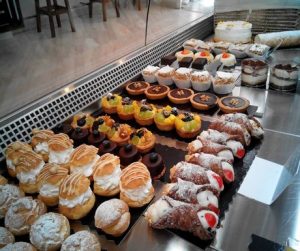 This place is popular for both visitors and locals alike. Being more of an Italian sweetshop, there are not as many typical Catalan treats but still delicious. From chocolate cannolis to mini cakes to lovely tarts, there is something for everyone. Having been rated number one in Barcelona for dessert places on Tripadvisor, Il Forno may be crowded but well worth a visit.
How to Get There: Bus – Industria-Lepant (H8)
Happy tasting!