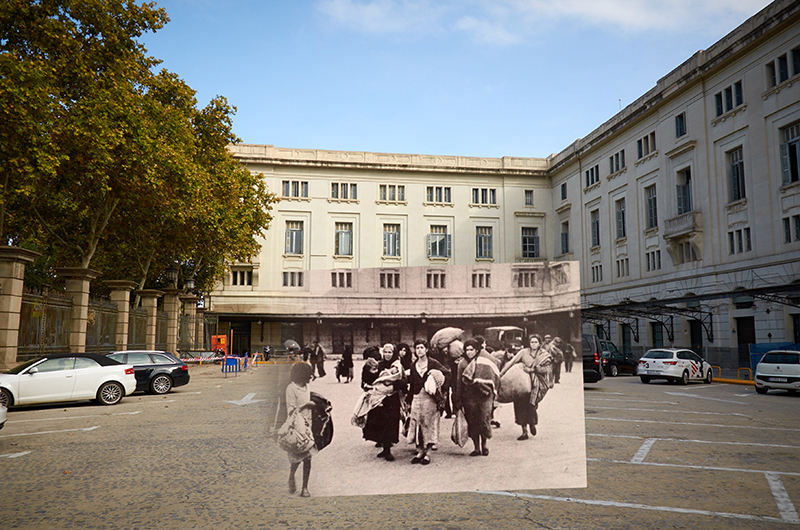 The summer is a great time to explore the diverse and exhilarating art scene that makes up the Catalan capital. A wild mix of the classics and contemporary art, there is something for every type of art lover in Barcelona's well-respected galleries. Whether you desire to tap into art's unconventional side or gain insight into the past, these must-see exhibitions taking place right now will leave you with a lot to talk about even after you leave exhibition center.
Making Africa, a Continent of Contemporary Design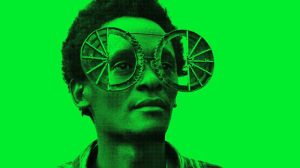 At a time when many still look to Africa as a continent cloaked in mystery, Making Africa offers the opportunity to discover a wonderfully thrilling and extremely innovative side of Africa. The exhibition showcases over 120 different artists that originate or often work in Africa, and contends that this generation of artists is propelling the country into an exciting period of unconventional design. All types of disciplines are on display including photography, graphic art, architecture and film. These pioneers fuel the economic and political change on a continent that is as dynamic as ever and ready to be seen.
Centre de Cultura Contemporania de Barcelona (CCCB)

156 Engravings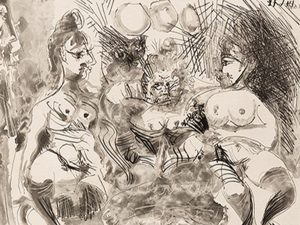 The collection of over 156 engraving and calligraphy works on metal celebrates the lesser-known works of Pablo Picasso in which eroticism and frustrated desire are the main focuses. Picasso turned to engraving in the latter years of his life, in which he made 520 works using this method. The second half of these works is on display at the Museu Picasso until September 4th. Each engraving is more than meets the eye, with its fragmented melancholy undertones. The works were inspired by Picasso's light neuroticism, conflict of action, and a small but meaningful homage to Degas.
Museu Picasso
Dialogues of the Gaze 
This thought-provoking exhibition explores what it really means to "look" at art, and argues that seeing art is more than just fixing your gaze on the piece. The relationship of the pieces to their viewers is a mutual dialogue, where symbols and imagery imply a feeling and understanding. The art, and arguably science, of this collection dares viewers to explore seven different subject areas: gazing, reading, covering up, value, walking/resting, holes and the color red. This paradoxical exhibition aims to make the conversation between people and their art more significant, and at the same time endless. It will be on display until October 29th 2016.
Fundacio Sunol
Europe: Lost in Translation 
Europe today, in the past, and future is the theme of this ingenious collection of social documentary photojournalism. The photographs prompt a discussion of coexistence and social identity in an area historically defined by its geographic borders. What are European values? How will they change in the next 50 years? The works prompt the viewer to draw on the dystopia and utopia that can be present within an area of such cultural richness. Lost in Translation is part of a larger photography festival called Docfield 2016, an extensive program of exhibitions that look to expand our knowledge of the world we live in.
Arts Santa Monica
Andrea Fraser, L'1% c'est moi 
As one of the most provocative and influential artists of her time, Fraser culminates over 30 years of work and critical practices in her first solo exhibition in Spain. The collection includes the most pivotal text-based works, installations, videos, performances and documentation from Fraser's career. The artist begs us to ask, what do we want from art? The investigation takes place throughout the exhibit. With each piece, Fraser invites us to analyze the internal mechanisms of the art world and the social structures that condition it.
MACBA, Museu d'Art Contemporani
Photos courtesy of MACBA, Museu d'Art Contemporani, Arts Santa Monica, Fundacio Sunol, Centre de Cultura Contemporania de Barcelona, and Museu Picasso.