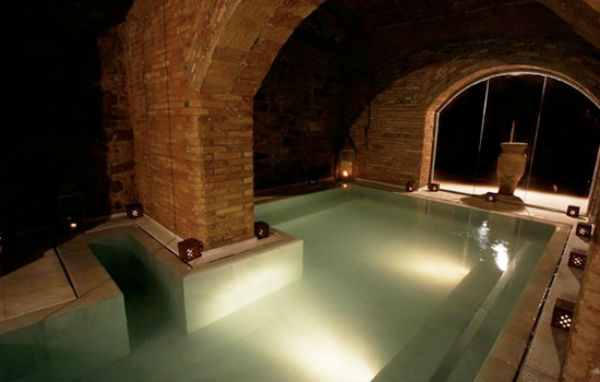 Does the hustle and bustle of traveling have you feeling worn out? Dive into an oasis of ultimate luxury and relaxation at Aire de Barcelona, the city's premier bath house spa.
Having opened in 2008 after their remarkable success in Seville, this sumptuous spa has taken the Catalan capital by storm making it one of the most sought after experiences in Barcelona.
Who are they?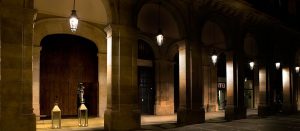 Renowned for housing their baths in restored historical buildings, Aire de Barcelona is no exception and is located in a former meat storage area of El Born Market, in the cosmopolitan and trendy Born neighborhood. The spa's charm is in its mystical ambiance and fine attention to detail. The building's large, ancient stone walls and intimate lighting create an environment that promotes well being of mind, body and spirit. Lose yourself in the atmosphere of Arabian nights.
What are they best known for? 
The thermal bath with aromatherapy. Aire de Barcelona offers the classic bathing combination of the caldarium (40°C) which produces an overwhelming yet pleasant sensation of sedation, the tepidarium (36°C) which'll succinctly bring your body temperature in line with that of Aire de Barcelona and last but not least, the frigidarium (16°C) which is essential for revitalisation and toning of skin tissue. The basic package also consists of the relaxation room, the thousand water jet bath, the salt bath and the hamman where you can reap the health and benefits of the steam and essential oils.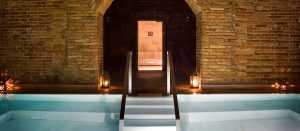 What else do they offer? 
Be transported to the east with Aire de Barcelona's extensive selection of spa treatments, all ranging in affordability, and perfectly complimented by their legendary service. Other packages include hot stone massages, water rituals and antioxidant rituals. Services begin at 31 Euros. For the budget savvy traveler, the spa offers a wide range of promotions including happy hours Monday thru Thursday and student discounts of 10%.
Aire de Barcelona, why visit? 
This place is not your typical sightseeing adventure but is sure to return to your itinerary again. The heart of medieval Barcelona is the perfect place to kick off an anniversary weekend, girls' trip, or indulge in such much needed TLC.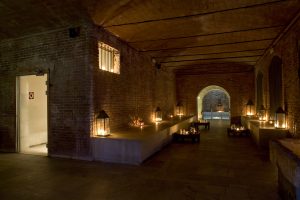 Where is it? 
You can find Aire de Barcelona on Passeig de Picasso, 22, just across the street from Parc de la Ciutadella and just a block from the Arc de Triomf. Thanks to its central location, it can be easily accessed by public transport as it less than a 10 minute walk from the Arc de Triomf metro station.
I'm ready to visit. How do I book? 
Due to space limitations and its popularity, it is extremely important that you reserve yourself a spot before hand to avoid disappointment- especially in the summer months. Aire de Barcelona offers convenient, online booking. Bookings are scheduled in 2 hour blocks despite the treatment that you opt for. Visit their website for more information at http://airedebarcelona.com/.