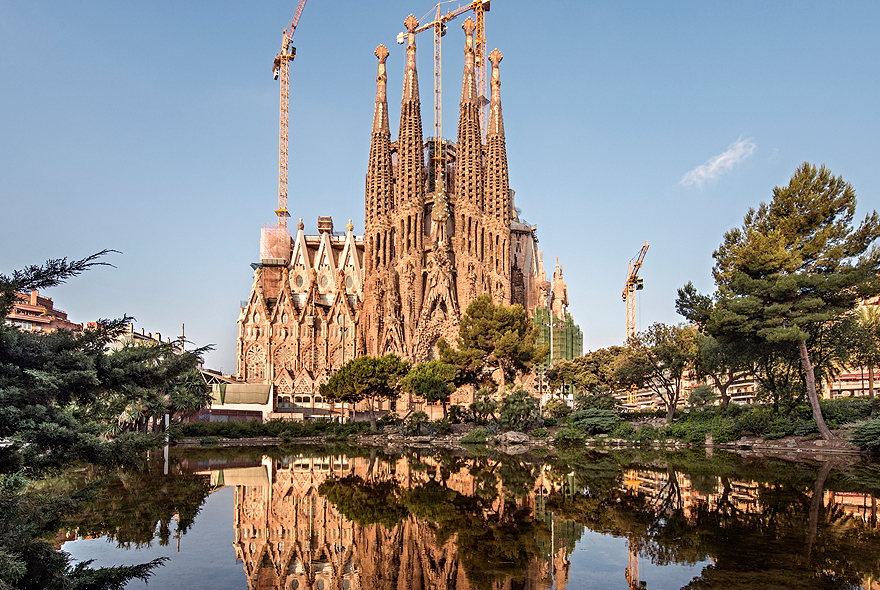 Barcelona and Gaudí go hand in hand. In fact, the city is often referred to as 'Gaudí's city' and without a doubt his architecture is some of the most beautiful in the world. If you're only visiting Barcelona for a day, or want to set aside a day solely dedicated to Gaudí, this 1 day sightseeing route will ensure you get to explore the very best of his modernisme works.
Tip: book your tickets online beforehand to save time and money!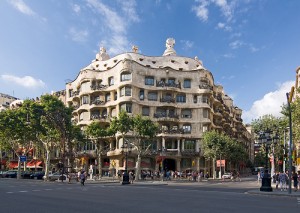 10:00 AM – Start your day at the awe-inspiring La Pedrera on Passeig de Gràcia, close to the metro stations of Diagonal and Passeig de Gràcia. Pedrera was the last civil work by Antoni Gaudí and is one of 9 UNESCO World Heritage Sites in Barcelona. Its curved exterior is what draws visitors in, but hidden upstairs is the colourful roof terrace home to the infamous Gaudí chimneys – some of which are said to have inspired George Lucas when creating the stormtroopers in the Star Wars films.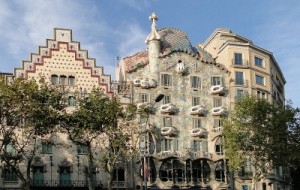 12:00 AM – From La Pedrera, walk down Passeig de Gràcia in the direction of Plaça Catalunya, where you will come across another one of Gaudí's enthralling houses – Casa Batlló. Located on the opposite side of the street, Casa Batlló was redesigned by Gaudí in 1905 with the purpose of avoiding straight edges wherever possible. From the outside, the colourful façade again is enough to draw in the visitors, but its quirky interior is equally as spectacular.
2:00 PM – Make a lunch pit-stop before moving on to the most popular tourist attraction in Barcelona. There are many restaurants but if you want guaranteed great food, we recommend Cervecería Catalana on Carrer de Mallorca, 236 – one of the best spots for tapas in this area.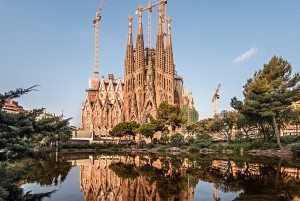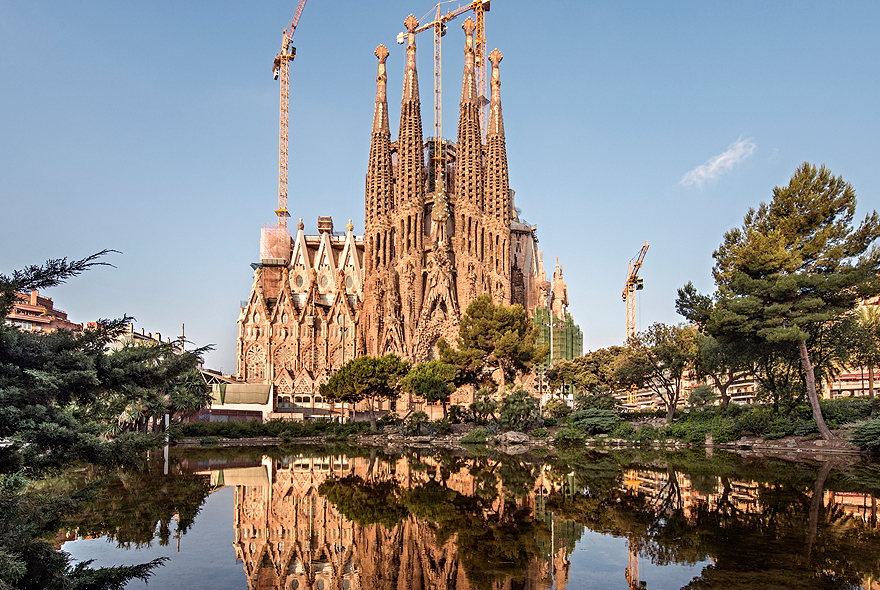 4:00 PM – Heading back towards Passeig de Gràcia, take the L2 purple metro line towards Badalona Pompeu Fabra – exiting at, you guessed it, the Sagrada Familia. This basilica has been under construction since 1882 and is set to be completed around 2026 when it will become the tallest church building in the world.
Like many of Gaudí's other works, the outside is spectacular and the inside will take your breath away. The tall beams, stained glass windows and intricate details on the roof are truly a sight to behold.
6:00 PM – Walking uphill from the Sagrada Família you will find bus 92 towards Gràcia, on Carrer Sant Antoni Maria Claret. Exiting at Ctra del Carmel-Parc Güell will leave you a the gates of Gaudí's colourful Park Güell.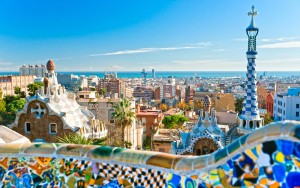 Initially proposed to be a housing estate, Park Güell fast became one of the top attractions in Barcelona and is in fact the third most photographed place in the world. Situated on a natural park on a hill, Park Güell has it all; amazing views over the city, surrounded by beautiful nature and of course the signature Gaudí architecture.
8:00 PM – Time for dinner! Unless of course you're feeling incredibly Spanish in which case you'll want to wait an hour or two. Walking downhill from the park will bring you to the quirky Gràcia neighbourhood and an abundance of top restaurants to choose from.
We recommend Bertso Taverna on Carrer del Torrent de les Flors, 113. Located less than 15 minutes downhill from the park, this top restaurant is a must if you're looking to sample some traditional Spanish cuisine. Its Catalan and Basque twist is what makes this restaurant so unique.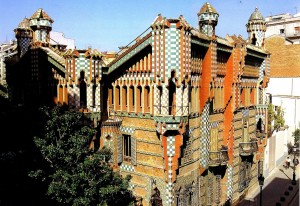 If that's not enough Gaudí for one day, wander over to Casa Vicens on Carrer de les Carolines, 18-24 – just a 15 minute stroll from Bertso Taverna. Although you can't enter inside this masterpiece, at least until late 2016, its vivid exterior is certainly to be admired.