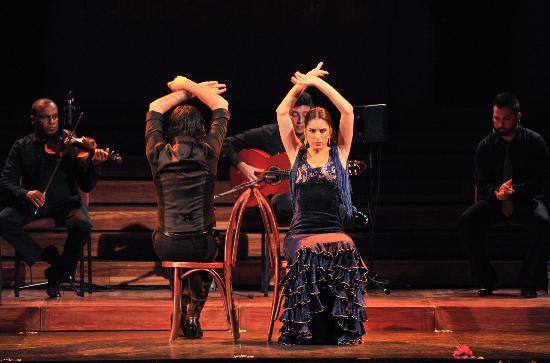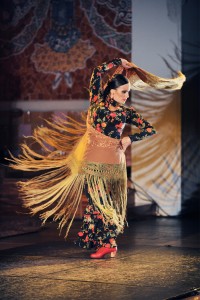 Imagine the disappointment of leaving Barcelona without experiencing one of the most important art forms of Spanish culture. Derived from Andalusia, flamenco is an exciting display of music, dance and singing, one which has played a significant role in the history of southern Spain.
Infused with traditional songs and intense choreography, flamenco shows can be seen throughout Barcelona, but under the guidance of award-winning director Rafael Amargo, there is no argument as to why Barcelona y Flamenco has the most seen productions in the city's theatres.
There are two main shows:
1. Opera y Flamenco
Over the past 10 years, the members of Barcelona y Flamenco have shared their love and passion for the art throughout Europe and North America, reaching over two million attendees to their productions. Their show, Opera y Flamenco, tells a brilliant story of love and adoration between the performers. If you enjoy the sounds of the opera combined with the intricate footwork of flamenco, you will be mesmerized by this display.
2. Gran Gala Flamenco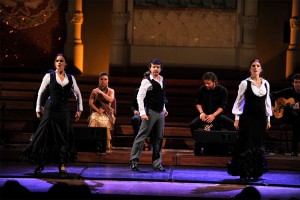 This outstanding presentation takes you back in time to the deepest roots of flamenco. In this performance, you will get a true feel for the origins of the art, through the spirit and individuality of the performers. The union between music and dance in these shows makes them a must-see for all audiences.
Spectacular Locations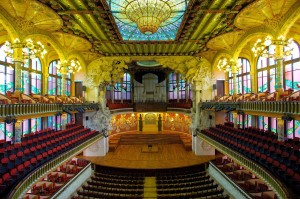 You can enjoy Barcelona y Flamenco's most admired productions at two of Barcelona's most beautiful theatres. Seeing the locations alone would make the trip well worth it. Shows take place at the monumental Palau de La Música Catalana, presenting some of the most magnificent displays of mosaics and ironwork in the city, and the Teatre Poliorama, one of the best places to find Catalan culture.
Both venues are perfect for immersing yourself in the culture of Spain, and with at least three shows available per week, you are guaranteed to find a time that works best for you. You can even stop by one of the many neighbouring tapas bars for a quick bite to eat before or after the show.
If you would like more information on show times and locations, take a look at the Barcelona y Flamenco website. ¡Ole!