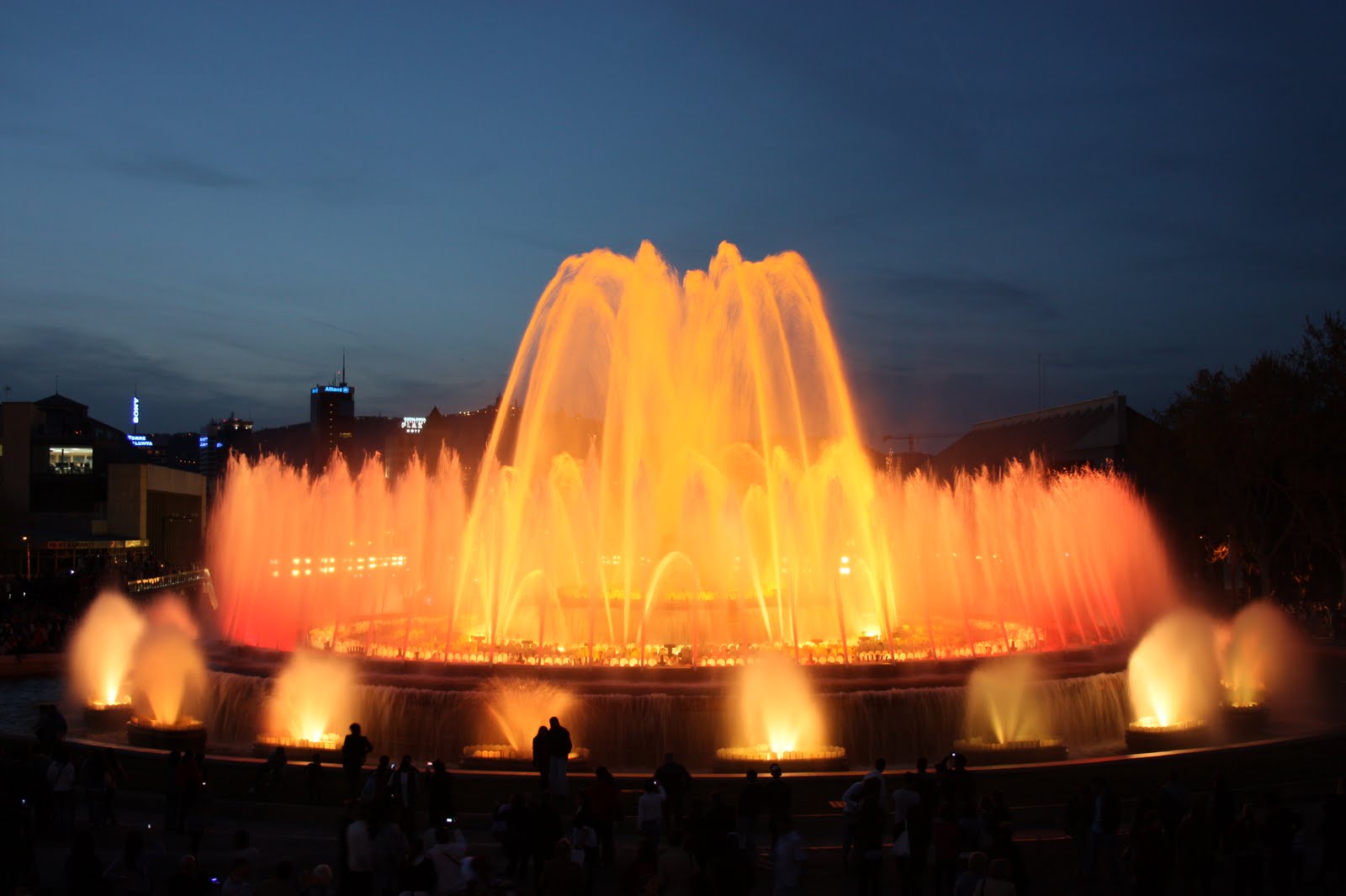 There really is nothing quite like the spectacle of the Magic Fountain at the foot of Montjuïc in Barcelona. As vibrant geysers light up the sky with a splash of color, perfectly-timed music and some seriously artistic engineering, it's difficult not to get caught up in the wonder of it all. This dancing water display is truly enchanting and undoubtedly one of the highlights of a visit to Barcelona.
A Grand and Daring Design
Originally drawn up as a focal piece for the 1929 Universal Exhibition of Barcelona, the Magic Fountain was initially deemed as too risky and complicated a construction for the event. But architect Carles Buigas eventually got his way and with the help of 3000 workers his 'colocolossal, daring and costly' design was seen through and was unveiled on the 19th of May that year. This masterpiece of course delighted and amazed its spectators and continues to do so even today.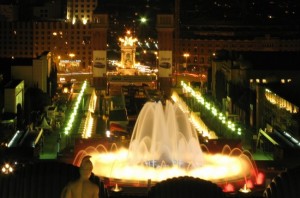 Unfortunately, the Font Màgica de Montjuïc became damaged during the Spanish Civil War, fell into disrepair and was out of use from 1955 until the 1970s. Thankfully however, the fountain was meticulously restored and even given an extra makeover for the 1992 Olympic Games.
The addition of music gave Barcelona's Magic Fountain an even greater theatrical presence alongside its 3,620 dancing jets of water and today many different choreographic spectacles using a variety of music, ranging from classical and film soundtracks to Freddie Mercury and Montserrat Caballé's legendary song 'Barcelona', make up the weekend and evening shows.
 Annual Highlights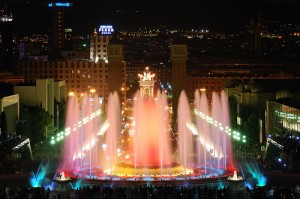 No matter when you visit, the Magic Fountain of Barcelona is always none other than awe-inspiring. However, for something truly unique, something thrilling through and through, be sure to visit the spectacle during Barcelona's La Mercè festivities, the city's principal annual festival The fountain hosts the 'Piromusical' event: A striking finale to the week's celebrations which provides a brilliant display of fireworks, alongside the light and water show that draws an eager crowd of thousands each year.
Alternatively, there are lovely Christmas displays throughout December which are a cheerful and festive way to get you into the Yuletide mood.
 When and How?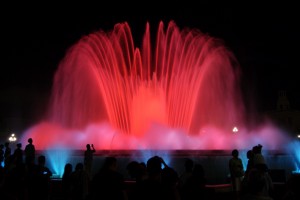 As if you needed convincing, this wonderful attraction is made all the more worthwhile given that it's free! Take metro line 1 or 3, hop off at Plaça Espanya and head up past the Venetian towers toward the Palau Nacional de Montjuïc, otherwise known as the MNAC.  To check opening times visit the Fountain's website.