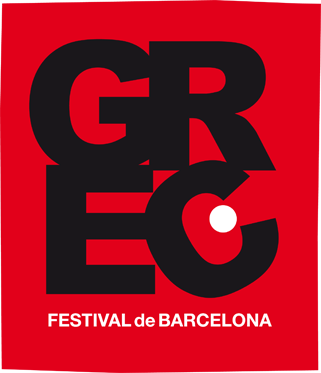 As summertime greets Barcelona, fantastic cultural activities hit the exciting calendar that provides the city with fantastic fiestas and artistic events! One of the most anticipated summer festivals in Barcelona is the month-long Grec Festival, an international celebration of stage arts ranging from music and theater to dance and circus acts! With performers coming from all over the world to entertain especially for the residents and visitors of Barcelona, this year's 37th edition of the Grec Festival is sure to entertain, satisfy and surprise audiences of all ages.
Teatre Grec is the main venue of this unique arts festival and can be found in the foothills of Montjuïc in Barcelona. Every year the Catalan capital hosts a wide variety of shows and performances, from poetry to magic to live bands. One of the main aims of the festival is to get the whole city involved, and what's more, plenty of the events offer free admission leaving no excuse not to partake in the fun! This year, the festival will be introducing "MiniGrec" which is an initiative specifically aimed at families!
So, whether you are looking for some good old-fashioned family entertainment, belly-tickling laughter or a night under the warm Barcelona nights losing yourself in a classic movie, the Grec Festival will most definitely have something for you this summer!
All-Round Family Fun
Kicking off on June 30th and running until July 31st, Grec Festival is ready to take the city by storm. During these four weeks, visitors can catch daily workshops, shows and activities not only from the main stage at Teatre Grec, but also at multiple indoor and outdoor venues located across the city.
MiniGrec
Brand new this year, MiniGrec is presenting audiences with 13 performances from famous puppets to musicals and dance acts, specifically designed for family audiences. These will include El somni d'una nit d'estiu, a musical that will invite the audience to witness magic and fantasy from the world of Shakespeare. The Punch and Judy Show by Rod Burnett will also grace the stage and be sure to have the audience laughing.
Dazzling Dance moves and Thrilling Theater


Hop aboard La Caldera's bus for a day-long trip around the city, Grec festival-goers will be able to take part in dance activities in each one – a wonderful creative workshop opportunity! For the finest experience in theater, be sure to check out the performance of "100 femmes". This unique theatrical experience will showcase 100 different women from Barcelona, coming together and harmonizing as a choir. Another anticipated act will be Utopies, where the audience will enjoy emerging young actors, authors and directors from Barcelona, Berlin and Montpellier showcasing an international creative project based around the question, "What will tomorrow be like?" For exact dates and locations, check out the Grec calendar.
Melodic Music
Music and festivals are like butter and bread, and adding that extra flavor to the Grec Festival in Barcelona will be a fantastic  selection of artists sure not to disappoint. The top line up features Catalan pop rock band Ja t'ho dire, flamenco artist Diego El Cigala, Kiko Veneno and jazz sounds from Jorge Pardo.
Sensational Circus
Ever witnessed a circus act simultaneously performing with a string quartet band? Well this is your chance! Opus, a performance created by the Australian company Circa, will bring to the stage the latest circus tricks and flips along with the live performance of Shostakovich string quartets by Quatuor Debussy. Catch this amazing act on the 1st and 2nd of July at Teatre Grec. Be sure not to miss the award-winning circus show, Popcorn Machine (A Domestic Apocalypse), too, running from July 30-31 at Mercat de les Flors.
Outdoor Movies
Head up to the Montjuïc Castle for an evening under the stars on the warm summer nights in Barcelona. The Sala Montjuïc celebrates its 11th anniversary this year, and in association with the Grec Festival, will host an open-air film festival playing a variety of screenings ranging from original movie shorts to feature films, both new and old. Showings take place every Monday, Wednesday and Friday night, from June 30th until August 7th. We say, grab a picnic basket and some Cava, and make a night of it!
This fantastic celebration of international talent in stage arts has become a memorable Barcelona summertime tradition and the Grec Festival guarantees a good time for all who attend. Although some shows are free of charge, many do require tickets. To ensure your spot at one of these amazing performances, visit the Grec Festival website, where you will also find a full calendar of events, locations and directions.