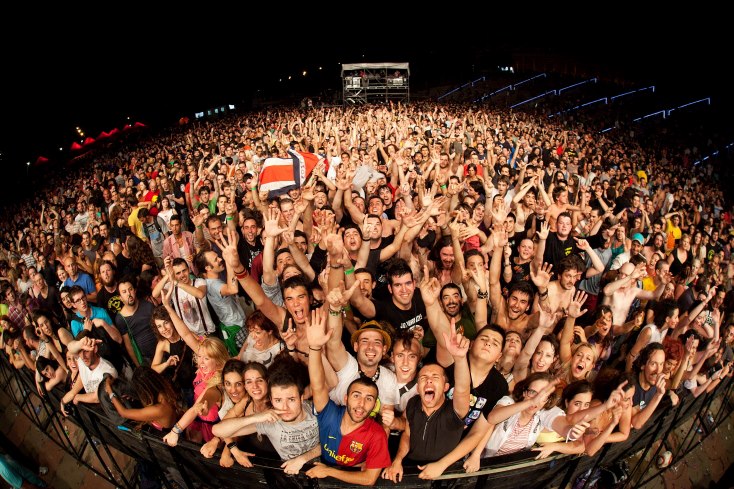 Coming to Barcelona this July? Good choice! Aside from being able to enjoy countless warm-weather activities like bike tours and beach volleyball, there is one special event coming up that you just can't miss: the Cruïlla Festival!
This highly-anticipated music festival will take place on July 4 and 5, featuring over 40 different artists from around the world, including the über-famous Snoop Dogg! The Cruïlla Festival is a two-day event that takes place at Barcelona's Parc del Fòrum, a perfect venue that can handle a large crowd and yet retain a sense of intimacy.
Music for Everyone
Cruïlla, which in Catalan means "crossing paths", is an event which attracts all kinds of music lovers, from hip-hop fans to soul followers, and its eclectic range of genres is one of the main reasons it has become so popular.

Snoop Lion (formerly Snoop Dogg)
Snoop Lion is and has always been known for his incredible live performances, but this year should be interesting for two additional reasons: Firstly, this is the only stop in Spain that Snoop will be making during his current tour, something that makes clear the magnitude of the Cruïlla Festival; And secondly, Snoop Dogg has not only made a recent transformation of his name, but his entire persona, resulting in the sampling of new genres of music. His new album, Reincarnated, puts a little emphasis on reggae, a genre not typically associated with the rap giant in his previous recordings.
James Morrison

The English singer-songwriter and guitarist James Morrison achieved fame when his debut single You Give Me Something was released on July 16, 2006. His song genres vary greatly from hints of Latino to classic folk to soul with a splash of gospel. The crowds at Cruïlla on the Friday of the festival will be bursting with excitement to the sounds of his newest album, The Awakening.
Wyclef Jean and the Refugee Camp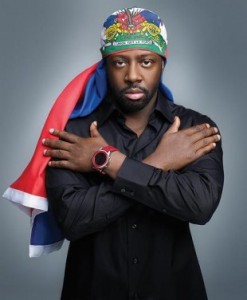 Wyclef Jean, international superstar and former member of The Fugees, has never been one to disappoint. The three-time Grammy winning artist and lover of all things Haitian will be performing his reggae-rap beats on June 5 in Barcelona, for the first time in his career and the last time in Spain for the rest of the year.
Rufus Wainwright
The Canadian-American singer-songwriter and composer has been in the music business for over 20 years. Along with his unique voice, Rufus Wainwright is best known for his "popera" sounds, songs for movie soundtracks and his debut opera Prima Donna. Once recognized as "Best New Artist" by Rolling Stone Magazine, Rufus will showcase his 7th album Out of the Game  this year at the Cruïlla Festival, one which was produced by Mark Ronson and will surely be a hit as it booms through the Fòrum.
With over 40 artists, super awesome tracks, and a summertime festival atmosphere, don't miss the Cruïlla Festival in Barcelona this year. Prices for tickets start at 40 Euro per day, with a two-day ticket costing 65 Euro. For more info on the venue, tickets and lineup, visit the Cruïlla Festival official website.