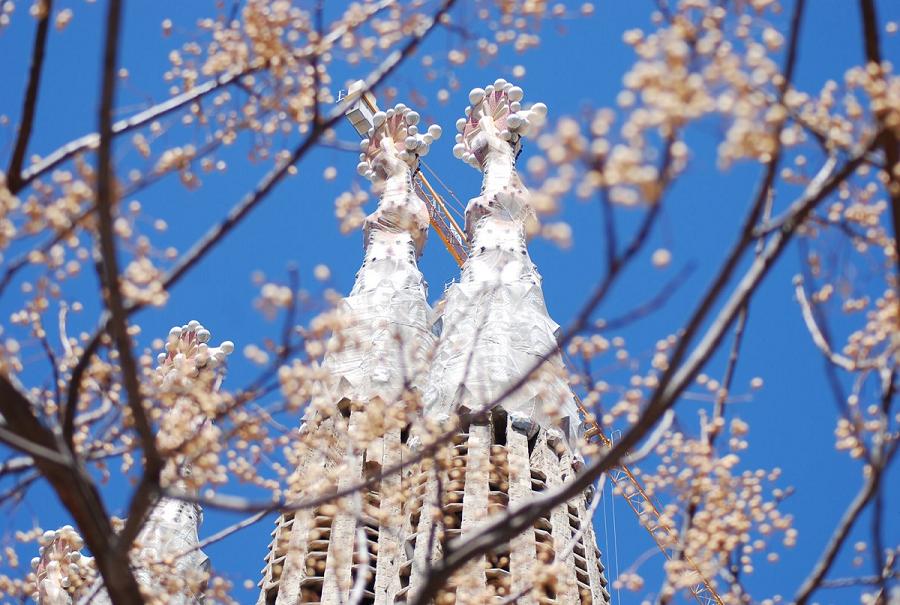 As the Catalan capital bids farewell to the chilly winter months, Barcelona comes to life during the joyous spring season. With the weather warming up, the city opens its doors to some fantastic festivals, music concerts and a dash of traditional events, sure to leave you mesmerized! If you are making your way to Barcelona this spring, you are surely in for a treat as this colorful season in Barcelona is bound to be a memorable one!
Here we give you a run down of the top 10 events for spring in Barcelona 2013:
Traditional Fun
Semana Santa – Making your way to Barcelona this Easter? Known as 'Semana Santa' in Spain, this religious week, celebrated from March 24-31, turns the streets of Barcelona into a live stage for colorful parades and processions, while delectable sweet treats can be found around every corner.  Don't miss the procession of the "Virgen de la Macarena" kicking off at 5pm at the Església de Sant Agustí in El Raval, going all the way to Barcelona Cathedral.  Another must-see parade is "El Paso de la Borriquita" which takes place on Palm Sunday in the Ciutat Vella, commemorating the arrival of Jesus in Jerusalem on donkey.
La Feria de Abril in Barcelona – The second largest spring fair in the city is the Feria de Abril, giving visitors a true taste of Seville in Barcelona! This version of the popular Andalusian festival starts on April 26 and will run until May 5 at the Parc del Fòrum in Barcelona. Be sure to pop into one of the many 'casetas' (little houses), each one offering a different treat, from professional 'Sevillana' flamenco dancers to delectable Spanish cuisine. There's also an amusement park for the youngsters. A wonderful idea for families visiting Barcelona this spring.
La Diada de Sant Jordi – Known as "The Lovers Day" in Catalonia, this celebration is Barcelona's version of Valentine's Day. On April 23 each year, Sant Jordi, the patron saint of Catalonia is honored. The story goes that the saint killed a dragon that was threatening to take the life of a beautiful princess, and afterwards, he plucked a rose which had sprouted from its blood to give to the fair lady. So if you're in Barcelona on this day, you will see that the city is adorned with Catalan flags, as well as a whole host of rose and book stalls in the streets, ready for lovers to exchange their commemorative gifts.
Festivals of Note
Primavera Sound Festival – One of Barcelona's most anticipated music festivals is set to take the Catalan capital by storm from May 22-26. The Primavera Sound Festival is a five-day musical extravaganza spread across various venues in the city and with this year's line-up including Blur, The Postal Service and Wu Tang Clan, plus more than 500 artists confirmed from a variety of musical genres, you are sure to find a beat that you can jive to! Visit the Primavera Sound Website for tickets, the full line-up and more.
Bieber Fever – The international pop-sensation, Justin Bieber is heading to Barcelona and will be performing at the Palau Sant Jordi on March 16! Don't miss your chance to catch this young superstar live! If just one handsome young man isn't enough, catch the five strapping young lads of One Direction at Pavelló Olimpic de Badalona on May 22nd!
Melendi – If pop stars aren't quite your thing, then we suggest you opt for the magical melodies of Spanish pop singer, Melendi! Set to take over the Palau de Sant Jordi from May 5-7.
Festivals of Flowers – Looking to break away from the hustle and bustle of Barcelona for a day? Then head for the annual Girona Flower Festival, taking place from May 11-19, just an hour outside of Barcelona. For the past 50 years, the region has been traditionally covered with flowers of all shapes and sizes around this time of year! Free admission is also offered to all parks and gardens during this festival. Visit the Renfe website for train schedules to Girona.
Adrenaline Junkies!
Spanish Formula One Grand Prix – The annual Formula One race is coming to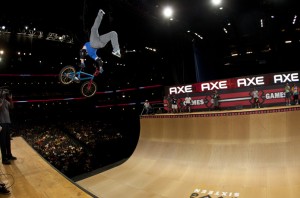 Barcelona from May 10-12 this year, and is sure to get your blood racing! Don't miss these speed junkies as they race around the track at the Circuit de Catalunya, Montmelo.
X-Games Barcelona 2013 – A must see sporting event for sport and adrenaline junkies is the X Games in Barcelona, taking place from May 16-19 at the Olympic Facilities in Montjuïc. Catch the best extreme athletes of this generation show off their skills and tricks in 4 different events: motocross, BMX, skateboarding and rally! Sure to keep you on the edge of your seat…
FIS Snowboard Championships – The La Molina resort, located just outside of Barcelona, is set to host this exciting snowboard competition on March 16. With some of the biggest names in winter sports heading to these slopes, you are sure to be in for a treat as you'll get to witness these pros in action! Check out the La Molina official website for more details.
Apartments in Barcelona for Spring
So, whether you choose to spend a weekend in the Catalan capital, or opt for the entire spring season, checking out at least one of these events is a must. Not to mention all of the other fantastic festivals happening in Barcelona this spring. We recommend grabbing some friends and staying in one of the many centrally located apartments in Barcelona, allowing you to enjoy everything that the city has to offer!