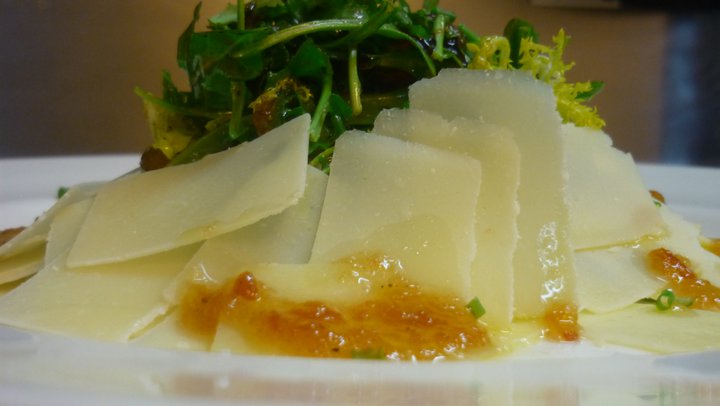 Barcelona and tapas are as synonymous as Gaudí and architecture. That being said, the Catalan capital offers those who seek a unique dining experience, something a little different than the traditional Spanish fare that is regularly served in the center of town. The city is home to some fairly distinctive restaurants offering everything from dining-in-the-dark to appetizers at an up-market speakeasy. So, for an unforgettable dinner on your Barcelona trip, push aside the paella and make your reservation at one of our top four unusual restaurants in Barcelona. What's more, if you choose to rent one of the many Ramblas apartments in Barcelona, you can enjoy the best of both worlds for the duration of your stay: super-secret restaurants as well as more traditional dining spots!
1.      

Sensory Satisfaction
Ever wondered what it would be like to depend completely on your senses? Well, for a gastronomic feast with a twist, be sure to make your way to Dans Le Noir restaurant in Barcelona. Rely solely on your senses of taste, touch, sound and smell as you enjoy the exquisite food that is served to you by skilled 'blind dining' guides. This is one meal that is sure to elevate your taste buds to a whole new level!
How to get there: Located at Passeig de Picasso 10, the restaurant can be reached by taking the metro to the Jaume I (L4) or Arc de Triomf (L5) stops. Reserve your table today at the Dans Le Noir website
2.      

Can You Keep a Secret?
Ever wanted to experience the thrill of going to a speakeasy? Tintoreria Dontell is a secret restaurant in Barcelona that appears to be a dry cleaning service from the outside, but once you step in behind the closed doors, it's one of the Catalan capital's most trendy locales. Check out the lunchtime offer, known as "shirts, trousers and ties for 20€", but don't forget to keep your lips sealed!
How to get there: Located at Carrer d'Aribau 55, to get to this restaurant take the metro to the Hospital Clinic (L5) and Passeig de Gràcia (L2, L3, L4) stops. For opening times check out the Tintoreria Dontell website.
3.      

A Terrifyingly Tasty Time
For those who enjoy spooky movies and a good laugh, there's quite simply only one choice for your night out: La Posada Maldita! At this Barcelona restaurant it's Halloween all year round. With waiters dressed in creepy costumes, serving deliciously devilish dishes, you'll be left on the edge of your seat all night! This one is ideal for large groups visiting Barcelona.
How to get there: Located at Avinguda de Flor de Maig 57, the restaurant is most easily accessed by car or taxi, although you can also take the Renfe train to the Cerdanyola del Valles stop.
 4.      

Death by Dessert?
Imagine a three-course meal consisting solely of desserts! Espai Sucre, one of Barcelona's most exquisite restaurants, offers a formal dining experience to those who prefer the sweeter things in life. Be sure to try the goat 'cheesecake' or a spoonful of lemon soup. And if you'd like to bring the concept of dessert for dinner home with you, Espai Sucre also offers a wide range of courses, from teaching the skills necessary for mastering restaurant-style pastries to the art of making Catalan cookies called Panellets.
How to get there: Located at Carrer de Princesa 53, to get to this restaurant take the metro to the Jaume I (L4) stop. For more information on courses and dishes, check out the Espai Sucre website.
So, step out of your comfort zone and embrace the distinctive and tasty delights that await your palate in Barcelona's most unique settings. Whether you choose a theme night sure to leave you with goose bumps, or opt for a hush-hush brunch, dining differently in Barcelona is something every one should try at least once. ¡Buen Provecho!