Do you want to travel to Barcelona, but you don't know a word of Spanish? Here are some useful, everyday words and phrases that will allow you to do all of the activities that Barcelona has to offer.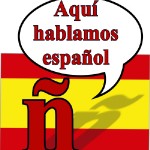 Hola- Hello
Buenos Días- Good Morning
Buenos Tardes- Good Afternoon
Buenas Noches- Good Evening
Adiós- Good-bye
Hasta luego- See you later
Hasta mañana- See you tomorrow
¿Qué tal?/¿Cómo está?- How are you?
Bien, ¿y tú?- Good, and you?
¿Qué hora es?- What time is it?
Por favor- Please
Gracias- Thank you
De nada- You're welcome
Mañana- Tomorrow/Morning
Tarde- Afternoon
Noche- Night
Ayer- Yesterday
Hoy- Today
Está bien- It is good/ Everything is fine
¿Habla inglés? – Do you speak English?
No entiendo…- I don't understand
Grande- Large
Pequeño- Small
¿Tiene…?- Do you have…?
Entrada- Entrance
Salido- Exit
Abierto- Open
Cerrado- Closed
¡Ayuda!- Help!
¡Al ladrón!- Robber!
¿Dónde está el baño?- Where is the bathroom?
Me gustaría…- I would like…
Esto/Eso- This/That
Estoy perdido- I'm lost
¿Dónde está…?- Where is…?
Pérdon…- Excuse me…
Derecha- Right
Izquierda- Left
Derecho- Straight on
¿Cuánto cuesta? – How much is it?
¿Acepta las tarjetas de crédito?- Do you accept credit cards?
¿La cuenta, por favor?- The bill, please?
Desayuno- Breakfast
Almuerzo- Lunch
Cena- Dinner
Agua- Water
Cerveza- Beer
Vino (roja/blanco)- Wine (red/white)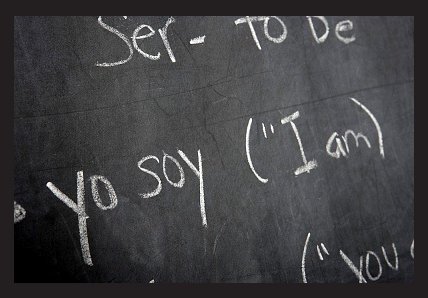 With these words and phrases, you will be able to get around Barcelona with more ease. There is a large population of people who can speak English in Barcelona, but with these words and phrases, you can live and talk like the locals.
Barcelona is truly a paradise for anyone wanting to discover its treasures.  If you are trying to find accommodation, renting a Barcelona apartment is a great way to see the city. You can always find Barcelona apartment special offers whether it is a beach apartment in Barcelona you are looking for, or something more in the city centre.  Take advantage of this opportunity to explore Barcelona!